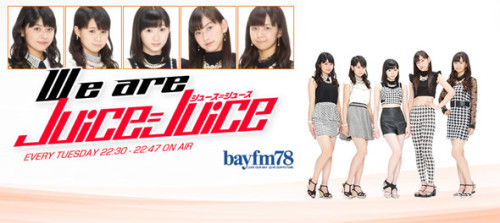 "Makeup routine"
These opening words are brought to you by Uemu, who recently has taken to putting on red lip gloss as part of her regular makeup. She has always been quite fond of lip gloss and she collects different kinds to use, but she has just bought colored lip gloss for the first time. She decided to buy a red and has started using it regularly in the hopes that it will become a standard for her makeup and she'll be able to use it during concerts and such.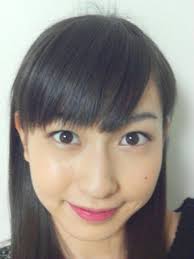 Apparently the gloss didn't last for long because this is the only picture I can seem to find of her in it
Juice's stage play, Koi Suru Hello Kitty, also begins this week. Tomo is pretty nervous, but Uemu is just a bundle of emotions as she screams throughout the duration of Tomo's description of the play. She also screams when Tomo mentions that her birthday event is coming up. It's very hard for her to believe that this is her second time having a birthday event, but she hopes that everyone can come and enjoy themselves with her again this year. She's quite nervous about it. Tomo says she'd like to come, and Uemu demands it.
Tomo: It would be nice if I could go, but–
Uemu: You have to, stay until the very end, watch me, you have to!
Tomo: I'll try.
Song: Juice=Juice – Date ja nai yo, uchi no jinsei wa