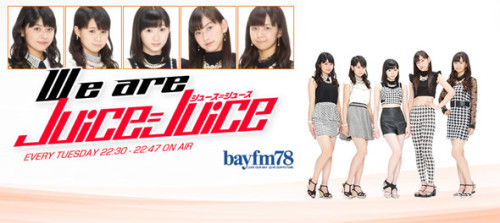 "Sayuki"
If you follow Hello!Project at large you might be able to guess why the opening word this time is Sayuki. November 11, Pocky Day, is former Morning Musume member and Lovendor frontwoman Tanaka Reina's birthday, and Juice=Juice's own Sayubee is a massive, massive fan of hers. Now, why Tomo went with Sayuki instead of Reina for the opening word, I'm not entirely sure, but both Tomo and Uemu wish Reina a happy birthday, regardless.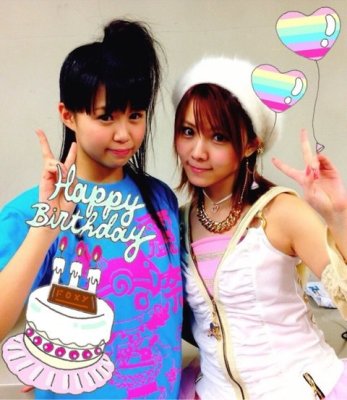 Reina's birthday is basically Sayuki's birthday
Song: Juice=Juice – Date ja nai yo, uchi no jinsei wa
Fan Letter
This letter comes from Hanyuu. They remark on how they've been going to a number of different Juice=Juice shows around the country, and they end up being so pumped up when they get home that they can't sleep. Tomo interrupts here with, "Really?" Anyway, they love the recent changes to the setlist and they want to know if they have had any particular juice that they enjoyed from around the country, since they do a toast at every venue with a local juice or drink from the area. Hanyuu liked the coffee drinks in Fukushima and Chiba. The two girls giggle at Hanyuu's love of coffee and wonder if that might not be the reason why they can't sleep, instead. Tomo thinks about her favorite drink, but says that Yuka's favorite was certainly the yuzu cider she had in Ishikawa.
Tomo: I don't know if I have one. Do you have anything, Uemu?
Uemu: Mikkuchu juuchu!
Tomo: … mikkuchu juuchu?
Uemu: Yeah yeah yeah yeah yeah.
Tomo: That's not what's called.