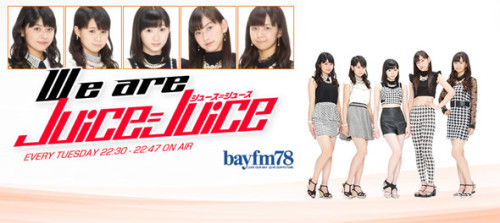 "Makeup routine"
These opening words are brought to you by Uemu, who recently has taken to putting on red lip gloss as part of her regular makeup. She has always been quite fond of lip gloss and she collects different kinds to use, but she has just bought colored lip gloss for the first time. She decided to buy a red and has started using it regularly in the hopes that it will become a standard for her makeup and she'll be able to use it during concerts and such.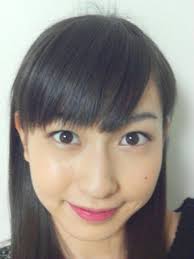 Apparently the gloss didn't last for long because this is the only picture I can seem to find of her in it
Juice's stage play, Koi Suru Hello Kitty, also begins this week. Tomo is pretty nervous, but Uemu is just a bundle of emotions as she screams throughout the duration of Tomo's description of the play. She also screams when Tomo mentions that her birthday event is coming up. It's very hard for her to believe that this is her second time having a birthday event, but she hopes that everyone can come and enjoy themselves with her again this year. She's quite nervous about it. Tomo says she'd like to come, and Uemu demands it.
Tomo: It would be nice if I could go, but–
Uemu: You have to, stay until the very end, watch me, you have to!
Tomo: I'll try.
Song: Juice=Juice – Date ja nai yo, uchi no jinsei wa
Fan Letters
This letter comes from Kansetsu no Boo. They are excited for the start of the play and are planning on sitting right in the middle of the audience so that they can see everything. They also let the girls know that they know of some ManoFure who also plan on coming to the show. While I'm sure they meant this as a compliment or just a matter-of-fact sort of statement, it only seems to make the girls more nervous. Now that they know there are non-Juice fans coming to the show, they feel like they have to be even better, especially since those fans are of a former H!P member. Uemu reveals some of her hidden knowledge by repeating a quote she heard from the director: "Overcome opening night as if there is no second run." Keeping that in mind, she will put everything she's got into this performance to impress the ManoFure. Tomo says that she's nervous because this is a musical and requires a very different approach than a regular play, so she's hoping that she'll do a good enough job to impress everyone who comes to see the show.
Song: Juice=Juice – Senobi
Voice Blog
Trial Smells by Uemura Akari
Lately, Uemu has been talking to Karin, affectionately known by the other members as Kaden-chan for her love of consumer electronics stores, about household goods, and she has decided that what the world needs now is Trial Smells on TVs and cellphones and on other electronic devices. Say, for example, that you want to buy some perfume, but you have no desire to go to the store. With a Trial Smells, it can spray a bit of that particular scent so that you can see if you like or not and then buy it electronically. Also, if you were hungry, you could try different smells of candy and food that might, might make you less hungry by filling you up on smells. Okay, that's all.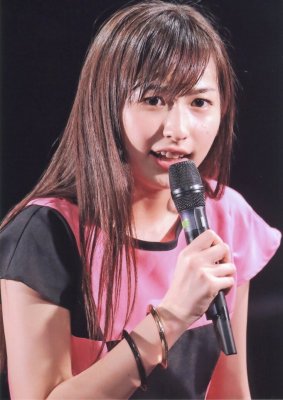 Looking like she just had an unpleasant Trial Smell
Tomo thinks it's a nice idea. It's very Uemura-ish. Agreed.
"Chocolate combo"
Tomo ends the show with this phrase because that is apparently what she is christening the duo of Tomo and Uemu. They both like chocolate and eat it together quite often, hence the name. Apparently they also talked about chocolate a bit in the studio and got very involved in their discussion of it. So there you have it, the new name for this pair is the chocolate combo, or "ChocoCombi," in Japanese.