Ami Ami Ami, Oy Oy Oy
Kisora is back at it in week 3, although now I'm starting to suspect she's messing with us when she tells us to listen until the end. She's done this too many times now to not know how short the show is. That seems like something she'd do. Anyway, tonight's guest is Tsubaki Factory's own child of mystery, Tanimoto Ami. You can't miss her, because she is speaking very loudly. While Kisora actually has a very pleasant voice for radio, very calm and soothing, Ami's voice… is not that. There is something to be said for her unbridled enthusiasm, however, as she interrupts Kisora to say just how much she has been looking forward to doing this. Kisora regains control because she knows they're on a schedule, and we go straight into fan letters.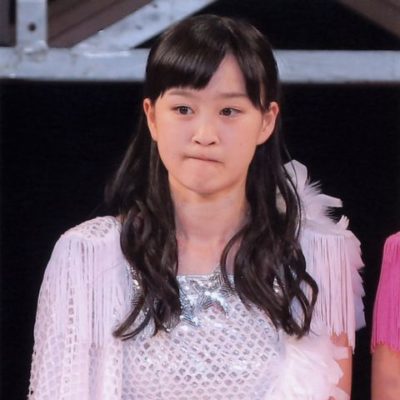 It's going to be a long show for you today.
Fan Letters
Fan Letter #1 – Dokoroma writes the first letter as a comment of encouragement. They say that Ami always makes such funny jokes and comments about everything, it always makes them laugh out loud. They say that the hurdle must be getting pretty high now that she's established herself as being this funny (which tickles Kisora to bits), so they hope she'll continue doing her best to be entertaining. This seems to stress Ami out more than anything, as she interrupts Kisora reading the letter, but Kisora assures her that she's funny so she shouldn't worry.