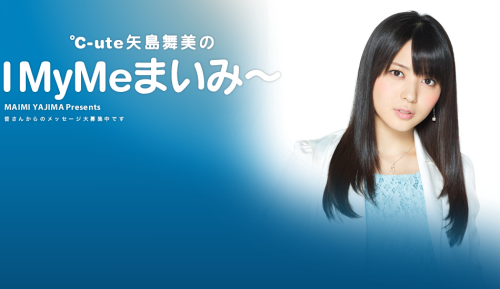 ♫ ℃-ute – Arigatou Mugen no Yell ♫
September's theme is 'I started doing this countless years ago'. We start with radio name 24-san, who's been doing samba for 18 years. Back then, 24-san was a student, and they started trying it out in a casual, non-committal way because it looked like fun. Now, it's become an indispensable part of 24-san's life. 24-san even came 3rd in the Asakusa samba carnival held once a year at the end of August – though they were just happy enough to finish without a single slip-up.
When they come back to think about it, 24-san wonders why they've been continuing on with samba – While samba uses Brazilian music, 24-san isn't Brazilian, and hasn't even been to Brazil. Even if you were to ask 24-san what samba's really about, they don't think they'd be able to give an answer. But 24-san isn't going to quit, because there's this passionate feeling that 24-san can't experience with other music, only through samba. One of the items on 24-san's bucket list is to put that indescribable feeling into words.
While 24-san can't properly explain samba well, they would like to ask Maimi if she can explain what an idol is. To Maimi-chan, what is the definition of an idol?
Maimi thanks 24-san, who she remembers having sent in a letter about samba before. She herself isn't really familiar with samba, and hasn't really had opportunities to dance it, although she has watched it before. That said, live performances of 'That's the Power' incorporate samba-ish dance moves, and there was a time when they wore flashy clothes and tried out a bit of samba dancing, but they've never done full-blown samba dancing before. Samba is something she can't really explain well either, but in her mind, it's something that's amazing and colourful.
Coming back to 24-san's question, Maimi thinks for a bit and comes out with the following: For her, idols are people who deliver smiles. When she was small, she remembers watching Morning Musume。 and thinking that they were truly dazzling. She thinks that the work of an idol is to truly shine, lifting the spirits of those watching them, giving them courage. What a wonderful line of work!
She's recently been trying out the path of Japanese traditions at events, challenging herself to rakugo, recitation, iaido – and it's thanks to her job as an idol that she receives these sorts of opportunities. She finds it amazing and enjoyable that she's able to attempt all sorts of things as an idol. Experiencing differing things that excite her is something she enjoys. Being an idol is a fine job, one she doesn't want to quit.
Maimi thanks 24-san for their letter, and hopes that someday, they'd be able to see 24-san samba performances.