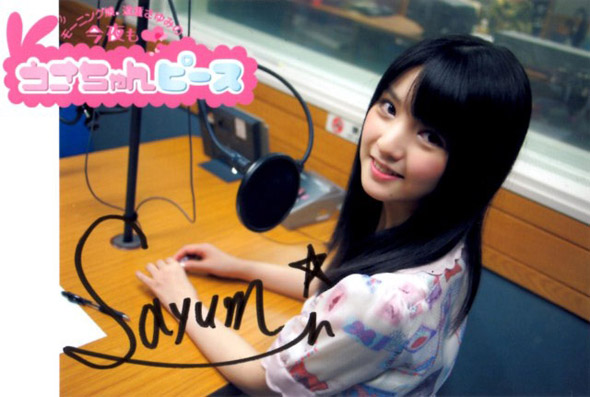 Commenting on Morning Musume's new members, Sayu says that all four of them are very much her "type." She thought they were really cute ever since she first learned who had been accepted into the group when she did the video letters for them, announcing that they'd passed the audition. But while she just thinks they're all very cute, she strongly suspects that the other members might have varying feelings about the recent inductees.
For example, Kudo has stated that she needs to do her best to remain the person in charge of the group's looks department, even though that's something she would've normally never said herself up until now. Sayu has started noticing sudden changes like that in all of the members after the announcement. In other words, the 9th, 10th and 11th gen members have become very conscious about things with the new members joining the group, and Sayu thinks this is definitely a good thing and will lead them once again into creating a whole new Morning Musume.
The new members will start performing with the group starting next year, and while Sayu will have graduated by then she looks forward to what will undoubtedly be a great Morning Musume '15.
Sayu mentions the members of the group all having a day off on September 28th, and they celebrated by having a takoyaki party together. It was a lot of fun and to her it proved how friendly the members are with each other — this kind of thing happening as of late has reminded her how much she loves the group, and while that has never changed in these past 12 years, she says the feeling is only getting stronger now near the end.