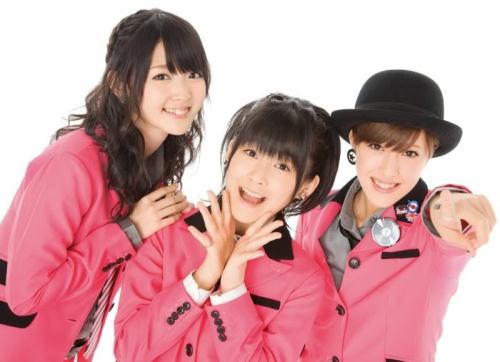 ♪ Buono! – Rock no Kamisama ♪
The 31st of August, the last day of August, is Yasai no Hi, vegetable day!
Momoko: Summer's the season when veggies are at their tastiest, right?

Miyabi: Buono!

Momoko: Buono indeed.
Momoko: What are you favourite vegetables?
Miyabi: Tomatoes~
Airi: Cucumbers~
Miyabi: Lettuce~
Airi: Eggplant~
Miyabi: Cabbage~
Airi: Hmm hmm~
Miyabi: You've lost~ Airi, you've lost~
Momoko: We've barely even started and suddenly some random game just started…
Momoko's a bit weirded out with the mood in the studio this evening, so Airi decides to apologise:
Momochi isn't going to let such a half-hearted Yurushite-nyan get off so lightly, and she berates Airi for using it so recklessly. It's something to be treasured!
Airi: Yurushite-nyan.
Momoko: Much better.
Miyabi: That was cute.
Momoko: That was borderline ok though. I hoped that you'd end it just a bit more cutely.
Airi: Nyan♥?
Momoko: Right, thank you.