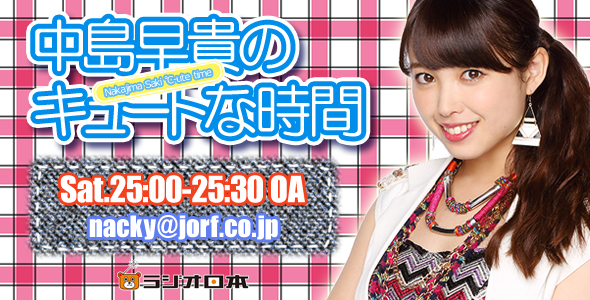 In the Jogakuin episode that preceded this broadcast, Kudo asked Nacky what her favourite hairstyle was. Kudo's personal favourite is the bun Nacky did in Bagel ni Ham & Cheese, with Nacky wota Oda-chan enthusiastically agreeing in the background.
Nacky prefers hairstyles that don't get in the way when she's dancing, so her current favourite is a half-up do. When she's dancing wildly, half-ups allow the half that's let down to go wild, making her dancing look even more intense. On the other hand, when she doing more laid-back dances, her hair doesn't get in the way of her face. She thinks that it's wonderful, so she'll continue to rely on half-up dos from now on.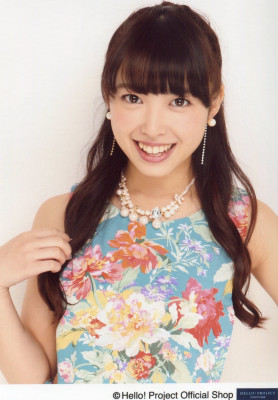 With Berryz' hiatus coming up, ℃-ute started thinking from roughly around December that they should do something for Berryz Kobo. They collected photos to make an album, but they didn't want to just give Berryz Kobo a present, they wanted do something that only ℃-ute could do, to make memories and have a good time together. Berryz' schedule was hectic at this point, with nary a break. The only free time they had was on the night of 29th January, so ℃-ute contacted Berryz' manager to book the time. Each member of ℃-ute had their own role to play in arranging the surprise party. The party was held in something like a karaoke room, decorated with Berryz Kobo posters.
Berryz themselves entered the room thinking that they were there for an interview. Then, ℃-ute rushed in with crackers – 'No more work for you today! It's time for US!' Momo-chan was the most surprised – she cried, overwhelmed by emotion. That caused Airi and Mai and Nacky to start crying as well, so Momoko was asked to stop infecting the rest with her tears.
Then the party got started. Midway through, as they were having fun chatting, ℃-ute announced that they had another surprise for Berryz! ℃-ute had compiled comments about Berryz Kobo from the various people who had worked with them, which had been edited into a video by Airi. They had issues with getting the video to play on the screen, so they ended up enlisting the help of their manager. In that way, the success of the party wasn't just due to the efforts of ℃-ute, but was also thanks to the help they received from the staff and everyone else.