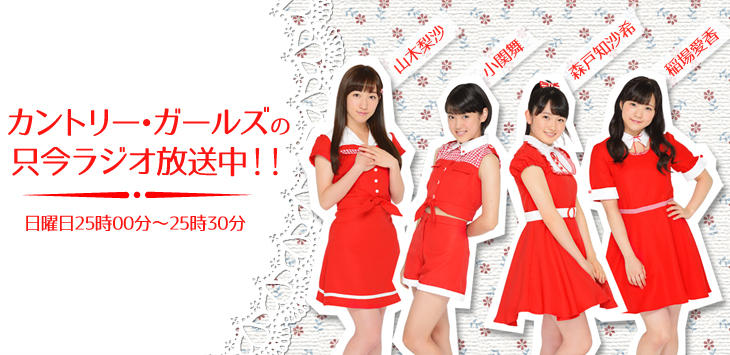 We start with Yanagawa Nanami and Funaki Musubu, who thank ANGERME for passing on the baton! Speaking about ANGERME, Yanamin asks Funakki if she has any stories with an ANGERME member that she'd like to share.
Well, ANGERME's Sasaki Rikako is one of Funakki's favourite senpai. Rikako is really cool, and the other day, Morning Musume。´16's Makino Maria-san suddenly sent Funakki a video of Rikako sneezing. Funakki takes this opportunity to thank Makino-san.
How about Nanami? Her story is from back when she was still a Kenshuusei, when she was participating in the 2015 summer Hello! Cons. Murota Mizuki-san was hiding in the wings of the stage, and jumped out to surprise Yanamin. Yanamin found it really adorable, and this cute Murotan-ish incident was quite memorable for Yanamin.
This 50th episode was kicked off with by the two new members. Both of them were nervous, but Funakki learnt from Yanagawa-san's politeness. Continuing on from last week, the remainder of this episode will come from the latter part of their 3rd March recording at Club 333 in Tokyo Tower. But before that, here's a song from their new release!
♫ Country Girls – Boogie Woogie Love ♫