Ami Ami Ami, Oy Oy Oy
Kisora is back at it in week 3, although now I'm starting to suspect she's messing with us when she tells us to listen until the end. She's done this too many times now to not know how short the show is. That seems like something she'd do. Anyway, tonight's guest is Tsubaki Factory's own child of mystery, Tanimoto Ami. You can't miss her, because she is speaking very loudly. While Kisora actually has a very pleasant voice for radio, very calm and soothing, Ami's voice… is not that. There is something to be said for her unbridled enthusiasm, however, as she interrupts Kisora to say just how much she has been looking forward to doing this. Kisora regains control because she knows they're on a schedule, and we go straight into fan letters.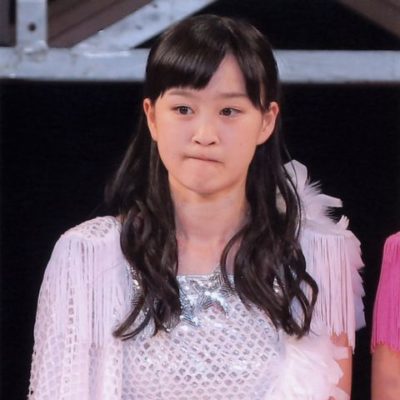 It's going to be a long show for you today.
Fan Letters
Fan Letter #1 – Dokoroma writes the first letter as a comment of encouragement. They say that Ami always makes such funny jokes and comments about everything, it always makes them laugh out loud. They say that the hurdle must be getting pretty high now that she's established herself as being this funny (which tickles Kisora to bits), so they hope she'll continue doing her best to be entertaining. This seems to stress Ami out more than anything, as she interrupts Kisora reading the letter, but Kisora assures her that she's funny so she shouldn't worry.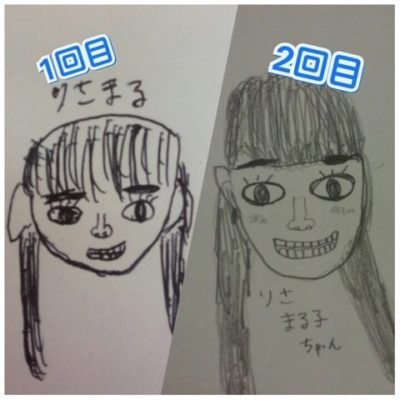 Definitely funny, even if it's not always intentional
Fan Letter #2 – The next letter is from Gen, who notes that Tsubaki have covered lots of H!P songs in their existence; by their estimation, it's around 50 covers, which astounds Ami, interrupting again. She's just excited. Gen wants to know which of those covers is their favorite, or which one has a lot of memories for them. Ami immediately responds that her favorite was Berryz Koubou's Tsukiatteru noni Kataomoi. Kisora tells us that Ami always chooses this as her answer, and Ami says that when they were asked what songs they would like to perform, this was the one she wanted to perform the most. With perhaps the least amount of enthusiasm she's had the whole show, Ami asks Kisora if she has any opinions. Kisora says that a song that carries a lot of memories for her is another Berryz song, ROCK Erotic. Much to Ami's surprise because of its difficulty, this was the first song Kisora sang and danced to as a trainee. At that time, she was given Tsugunaga's lines, and then when Tsubaki was to perform it, she got the exact same lines, so it's a very emotional song for her. Ami thinks that this is AMAZING.
Not the same performance she's talking about, but still pretty good.
Fan Letter #3 – Ami takes over reading for this next letter, and she struggles with both the phrase "camellia name" and the actual camellia name, which is Kisora Club 1000%. As you might guess by the name, they love Kisora. They love her so much and find her so cute that when they go to handshake events, they struggle to speak. This leads Kisora to appear uncomfortable, so they'd like her to tell them some lines to say at handshake events that will make her happy. Here is where we discover that Kisora might actually be Sayumi's true successor, as Ami immediately suggests that she might like to hear that she's cute. Kisora then emits this sound, this noise, that can only come from someone with complete and utter confidence that she knows she's cute, that she's humored that you would even think that that word is enough for her.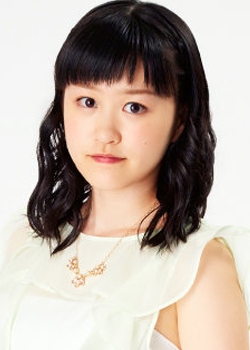 Go ahead, try telling her she's not cute. Nothing good can come of it.
She follows up by reassuring us that while she is happy to hear people tell her she's cute, she doesn't know if it would be a good thing to have that be the thing everyone says to her all the time. Instead, she'd prefer something deeper, like being told that they'll never turn away from her or that they really have faith in her. Ami, who refers to herself as Mii, which is kind of funny to hear but definitely very Ami-like, wonders what she'd like to hear at her own handshake events. She says first that she'd like to be told that she's like a friend. Kisora pokes holes in this, saying that it might not necessarily come across as a compliment or that it may seem very shallow, so Ami changes her answer.
Ami: I guess. Agh, this is dumb! What else… It's for handshakes and stuff, right? Um… that I'm easy to talk to.

Kisora: Oh, that's a good one.

Ami: Yeah, I think I'd like to be told that it's easy to have a conversation with me.

Kisora: It would make me happy.

Ami: I mean, yeah.

Kisora: Radio is fun, isn't it?
Good-bye
But that's all for fan letters today, because it is Teion Yakedo time. Again. Sure, it's a triple A-side, but this is the only one that matters in terms of radio promotion. Teion Yakedo also signals the end of the show (well, technically it's Waratte, which they play as the outro music), however, so we say good-bye to Kisora and her loudest co-host to date. I don't know if you know this, but Ami is definitely a lot.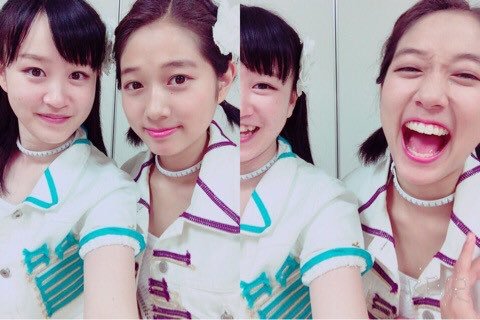 The show was a lot of this sort of thing, but we love her.