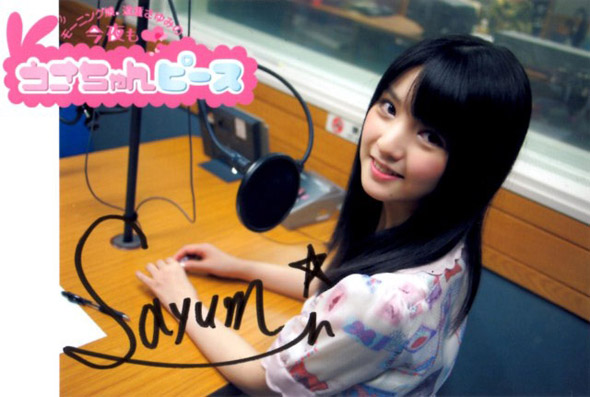 So here we are — the final, one-hour special episode of Konya mo Usachan Peace.
Sayu begins by talking again about going through all kinds of various "lasts" as her graduation approaches, and now it's finally come time to say goodbye to Konusapii after a great run of eight years. "But," as Sayu says, "if you start thinking too much about everything ending, it's just going to make you sad." So instead of doing that, she'd rather just enjoy this final hour to its fullest with everyone.
Sayu hopes the listeners will keep her company until the very end of these 60 minutes.