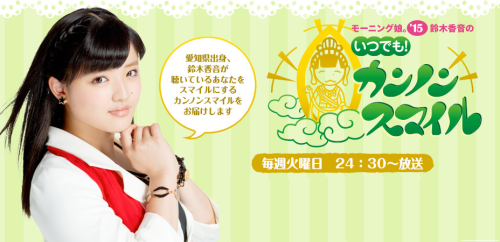 May brought the end of Morning Musume 15's spring tour. For Kanon, many tours have ended with a member graduation. For example, Takahashi Ai and Michishige Sayumi both graduated at the end of a fall tour, and Niigaki Risa, Tanaka Reina, and Mitsui Aika all graduated in the spring. So, every time a tour end comes near, Kanon is reminded of those times. She looks back on the members last single and the work that they did together during that time; feeling a great sense of need to do her best to move on and push towards the future. Speaking of Mitsui Aika though, she recently returned from New Zealand, which Kanon is particularly excited about. She considers Aika to be one of her mentors and her return means Kanon can go out to eat with her again. She conclude the intro saying she'd like to show off a fresh new side of her for the end of the spring tour.
The first song is a request from a listener. They ask Kanon to play Kimagure Princess and ask who out of Morning Musume '15 is the most moody (kimagure). She quickly chooses Sato Masaki as the most moody.
Song: Morning Musume – Kimagure Princess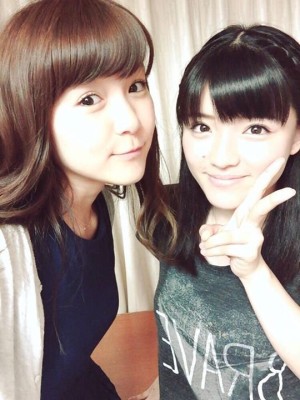 The return of her precious senior!