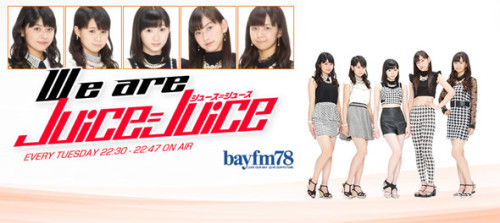 "Looking forward to it"
Today's opening line comes to us from Sayubee, who really likes the drama Dear Sister and is looking forward to it. Tomo asks if this is a weekly thing, Sayubee says yes, and Tomo asks her if she's really that excited for it every week. She is, but she confirms that she's something of a drama fiend, and Tomo says that Yuka and Sayubee are the two always watching different dramas. Tomo gives a very insincere promise to try and watch one sometime.
They move on to talking about fall, since it's the end of October. Tomo says that fall always makes her hungrier since the food is more tasty and she has been eating ramen regularly since the start of the season. Sayubee, on the other hand, hasn't eaten any fall foods yet. She should get on it. Tomo says that another good fall thing to do is to snuggle with your pets. Tomo has her old cat Noontoon, but now she also has a hamster. She got interested in getting hamster when she went to a friend's house and they had one, but then she found a reason to get one of her own:
Tomo: I went into a pet shop and they had hamsters and it was a sign.
Sayubee: They always have hamsters in pet stores, though.
Tomo: It was fate.
Song: Juice=Juice – Date ja nai yo, uchi no jinsei wa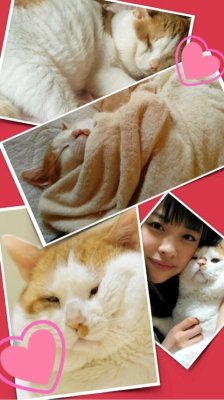 Nivea the hamster still can't compete with monster cat Noontoon