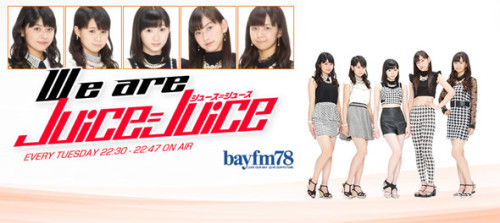 A Toast
To celebrate their 50th radio show and their 1 year anniversary, Juice=Juice toast each other and also there is cake. The announcement about cake leads to a lot of yelling and screaming from Sayubee, in particular, while Uemu only wants to know if she's allowed to eat it now. Kanatomo then asks everyone what they are drinking. Yuka's voice is still in pretty bad shape so she's drinking a healthier option, something called ACC juice, comprised of carrots, cabbage, and honey. The other members remark on how it certainly looks healthy and is a deep red color. Kanatomo breaks Juice=Juice code with her beverage choice, apparently.
Kanatomo: Mine is… royal milk tea.
Sayubee: Oy!
Kanatomo: I mean there's fresh apple juice and such, but I wanted to drink milk tea, so I did.
Sayubee: Hm. Well I chose pure grapefruit juice, 100%, because I am the purest of all Juice=Juice.
Uemu: What is that supposed to mean?
Karin has a milkshake comprised of milk, eggs, and vanilla. Uemu has cocoa. Kanatomo says that Uemu has already finished more than half of her drink and looks very happy with it. They decide to start digging into the cake and Karin mentions that Uemu should get cake first, which causes much delight and encouragement from Uemu who then proceeds to eat a massive bite of it while the others are admiring it. I should mention that you can hear straw-slurping sounds in the background, most of which I assume are from her.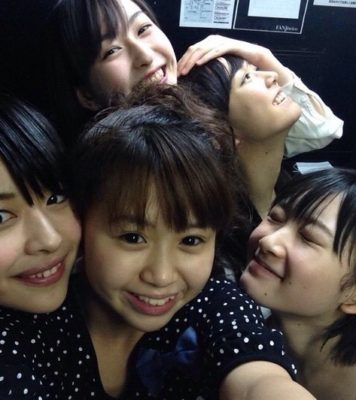 Song: Juice=Juice – Date ja nai yo, uchi no jinsei wa
When they return from the song, Kanatomo comments on the straw sounds getting picked up by the mic and hopes that the listeners enjoy hearing them so that they can imagine Juice=Juice eating cake and having juice more vividly.
Fan Letters
They read a collection of brief fan letters because they want to share some of the positive fan reviews they have gotten for the new single. The first letter comes from Watare. They are writing in to say how much they enjoyed the Juice=Juice live in Kanazawa. It was their first time going to a concert and they were so excited waiting to see Yuka on stage. They had such a great time listening to the two new songs and hope that they will return soon. Soy flour rice ball writes in to say how much they like Senobi. They get pumped up every time they hear it and are eagerly waiting for the release date. Shenron also loves the new music and congratulates them on their year doing the radio show. All of the members are happy to hear such praise, especially for their live performances.
Continuing on from last week, Kanatomo and Yuka will be doing the voice blog this week. Their theme is "Memories that stand out to you from the past year."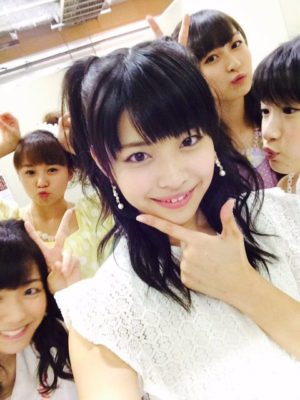 Voice Blog
Meeting by Miyazaki Yuka
A lot of amazing things have happened in the past year, but what stands out most in Yuka's mind is being able to meet so many different people. She was especially excited to go on tour because the five of them got to meet so many more people, more than they could have ever met in one place before, and it fills her with joy to be able to see everyone from different places. She wants to continue on as Juice=Juice and get more people to know about them so that she can meet even more different kinds of people.
My birthday by Kanazawa Tomoko
Although Kanatomo was in the KSS before joining Juice=Juice, she had never taken any lessons or classes before that. She had just been a regular high school student so it was big change for her. The biggest change has been her birthday. The celebration has gotten much bigger. The day before her birthday they were on tour in her home prefecture where everyone in the audience celebrated it with her, and then the next day, on her birthday, she had her birthday event. This level of celebration and happiness for her birthday isn't something that would have ever happened in her normal life, so she's incredibly happy to have been a part of Juice=Juice and hopes the next year is just as wonderful.
Royal
As the show comes to a close, Yuka remarks upon the fact that Karin and Uemu have spent almost the entire time eating cake. Karin says that the whipped cream on the cake was the best part of the show today. Kanatomo ends the show with the word "Royal" although, again, there was no beginning word, and this is because she has no idea why royal milk tea is called royal milk tea. What's so royal about it, anyway?