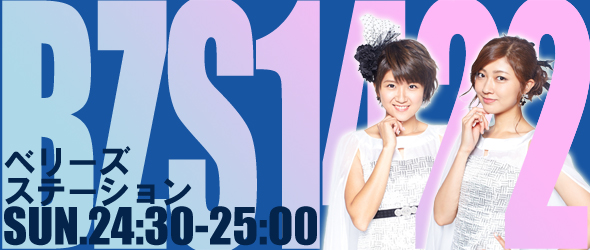 The opening topic is "things you're really into lately." For Kumai-san, that'd be a certain mobile phone game: Tsum Tsum. And it's not just Kumai-san: Captain and Risako, too, are not only very into the game, but they have crazy high scores on it as well.
For Chii, the only thing she's into as of late is her blog: she still hasn't broken her run of consecutive daily blogs that started from January 1st. Well, for the most part: there was one day when she only managed to post her blog some minutes past midnight, and while this made her seriously consider giving up, she decided to keep going anyhow.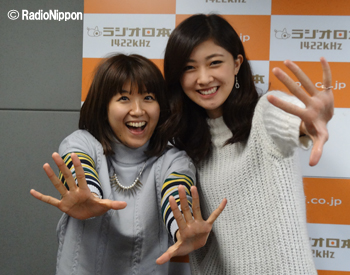 Song: Berryz Koubou – ROCK Erotic
Mail Corner
Fan mail #1: The listener has a confession to make: up until now they'd only sent fan mail to the show whenever they were giving away presents to listeners — the listener never got any, though. But last time when they were giving away posters, the listener realized only afterwards that they'd forgotten to mail them that time: their message was still waiting to be sent in their email drafts. But this sadness allowed the listener to come to a realization: for them, the greatest gift of all would be to have one of their mails read on the air by the two hosts. Thus, they would be happy if they could read this one. Finally, the listener asks if the hosts themselves have ever made any mistakes related to email or LINE.
Kumai-san assures the listener that one of his mails has now been read. The two congratulate him.
Kumai-san often makes the mistake of accidentally deleting drafts of emails and blogs when she means only to save them. For Chii, her oft-repeated mistake is something very common among many LINE users: reading messages that were sent to you when you shouldn't. LINE displays when the recipient has read your message, and Chii will open the Berryz Koubou LINE group discussion where they're discussing important things like which songs they want to perform at an upcoming event or something, and often she just doesn't have time to sit down and think about it right away.
However, Chii complains about her co-host being too slow in reading those same LINE conversations: sometimes they'll have basically decided all the songs and outfits by the six of them before Kumai-san finally notices the conversation. Kumai-san makes various excuses until finally giving in and saying she's going to be more careful about this from now on.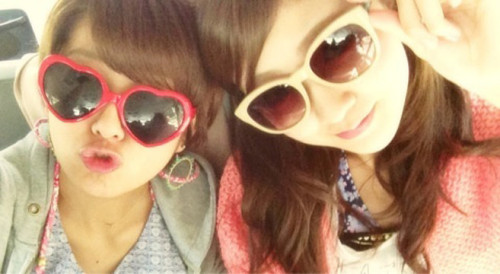 Fan mail #2: Now that all members of Berryz Koubou are adults, the listener asks if the hosts have recently experienced anything that made them feel really grown up.
Kumai-san has in recent times become able to eat scallion, scallop and myoga ginger. When she was a child, she thought being able to eat scallion was basically the same thing as being an adult. Looking back, the two agree they've all matured a lot — they were just in elementary school back then, after all. "The only thing that doesn't mature is this radio show," Chii sums up.
Song: Berryz Koubou – Love together!