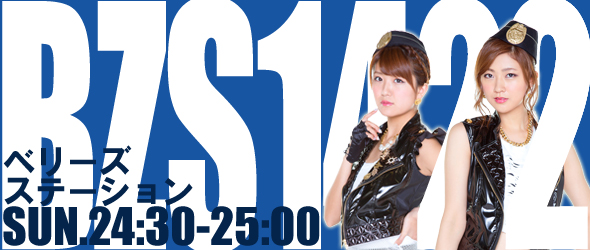 Kumai-san begins by talking about having a cake smeared on her face on her last birthday. It was the first time in her life she'd experienced it and she discovered that having cake all over her face made the task of breathing much harder. It was something she'd wanted to experience at least once in her life, but she can now safely say that it wasn't very pleasant.
Chii looks back on their Tanabata Live and says she felt a huge sense of accomplishment in pulling it off successfully since Berryz had a larger than usual role in its planning. This among other things made her feel like she's really grown up some, but adds that on the flip side, she still feels like a complete newbie when it comes to doing BZS1422. Even now she feels really nervous on the days leading up to the recording, and earlier today, she still hadn't come up with material for a corner on the show even when arriving at the studio to record — luckily, she just found out that they don't actually have that specific corner on the show today.
September 10th & 11th
Since this is actually the first time they're recording BZS1422 after Berryz Koubou's concerts with °C-ute at Budokan on September 10th and 11th, they want to talk about that now. Kumai-san says she had so much fun it felt like the concerts were over in a flash, and Chii says she was probably more nervous on °C-ute no Hi even though Berryz only appeared for a couple of songs, and that her nervousness continued even afterwards when they were just watching °C-ute's performance backstage.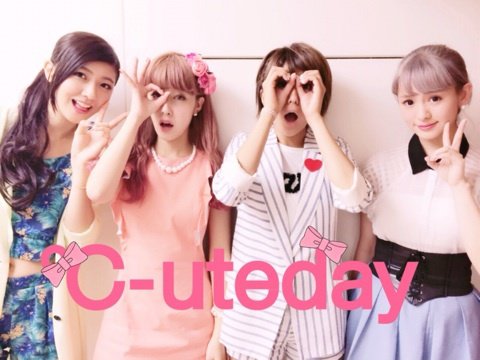 Kumai-san was watching °C-ute's dress rehearsal in the audience when she realized that when the performing artists walk on the middle runway stage, they're actually really, really close to the audience — she could even see Maimi's sweat! It made Kumai-san feel embarrassed thinking about how she, too, could be seen so up close. Chii says this is the first time in years that she properly watched a full °C-ute concert live, and the first thing that struck her about it was how much movement there was compared to Berryz; °C-ute's choreographies looked a lot more intense to her.
Another difference Chii noticed was the way the two groups utilized the stage: °C-ute was constantly running between the main stage and the runway, whereas Berryz was much more laidback. Kumai-san noticed this, too, and says °C-ute's performance was really cool whereas Berryz' performance was more humorous. They agree that both performances were very good.
But the main thing that Chii remembers is how amazing the catering was on the day of Berryz' concert. She thinks the catering might've been provided by two different companies as °C-ute's catering was richer in nutrients and energy, whereas Berryz' catering was just extravagant with foods like negitoro and other things you don't normally see even at Hello! Concerts.
The two say they had lots of fun and that they'll do their best to be able to stand on the stage of Budokan again.
Song: Berryz Koubou – Halation Summer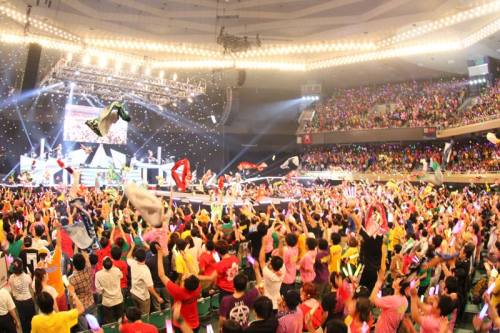 Moya Moya Tokkuma
Listeners try to answer questions posed by
the hosts and other listeners
Question #1: The first answer is to a question Chii posed a couple of weeks prior: "should she remain makeup-free and preserve her skin but look sleepy, or wear makeup but risk faster aging of her skin?" Chii mentions she was pretty sure no females whatsoever listen to BZS1422, so she was surprised by the number of women they received messages from for this question. This answer is from one of them.
Fan answer: The listener says that this problem is something that has been on her mind as of late, too, and unlike Chii who just gets asked if she's sleepy when she's not wearing makeup, this listener actually gets asked if she's feeling unwell. The listener's suggestion is that on days when Chii's wearing little to no makeup, she should try reacting "bigger" and doing more animated facial expressions — refraining from wearing makeup too often is good for the skin, but it's also important to train your facial muscles. The listener notes, though, that this is something she just came up with herself so she can't attest to the effectiveness of it yet, but she's going to try doing the same thing starting tomorrow as well.
Chii read in a magazine that the best way to train your facial muscles is to say "PO-RI-BA-KE-TSU" while opening your mouth really widely. If you're doing it right, your face should look pretty awful when you're saying it. Here's an illustration drawn by Kumai-san:
Chii actually just tried this in the bath yesterday and realized it was a really good facial exercise, so she's going to keep doing it. She suggests Kumai-san to try it out, who says that she'll give it a shot in the bath, too.
Song: Berryz Koubou – Moon Power
Mail Corner
Fan mail: The listener attended Berryz' Budokan concert, coming all the way from Kyoto. They ask which of the four outfits from the concert the hosts liked the best.
Kumai-san liked the second, sporty outfit. She chose red for that outfit since it's a color she doesn't get to wear often. Chii liked the military-ish outfit they wore during the encore as Berryz hasn't gotten to wear anything that military-like before — assuming Sengoku Jieitai doesn't count.