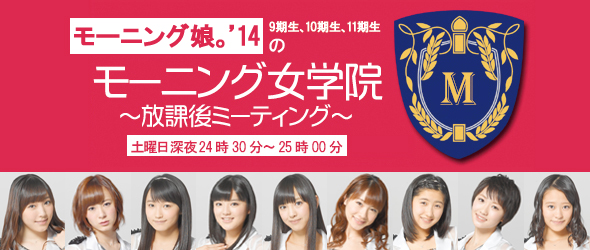 September is here which means Ikuta and Maa-chan are now back in school. Ikuta teases Harunan by saying she's the only adult of the three as she's no longer in school, but Harunan says that she, too, began a new life starting this September. "Oh? Like what?", Ikuta inquires. "Like… like a life where I'm spending all my time on games," Harunan answers, laughing.
Opening Question
"What's something you'd like to try challenging by yourself?"
Harunan says she'd like to try going to a manga cafe by herself.
Ikuta: Those places have huge amounts of manga, don't they?!
Harunan: Well, yeah. 'Cause they're manga cafes.
After Ikuta finishes complaining about how Harunan is making fun of her, she asks her if she has any manga she would like to recommend to her specifically. Harunan says Ikuta wouldn't be moved by anything she could recommend her, but Ikuta denies this and says she just cried the other day on a flight when reading Ao Haru Ride. Harunan is surprised to hear this, and thus recommends Ikuta another work by the same mangaka called Strobe Edge.
Maa-chan says she would like to try living on Earth all alone by herself.
Maa-chan: There would be no sharks, no dolphins, no whales, no humans… just me. And food.
Maa-chan says she could do things like drive a car, and even if she had an accident, it'd be okay since there would be no casualties as it's just her. (She explains that she would have around 40 lives.) In other words, there would be no rules and she could do whatever she wanted.
Ikuta asks Maa-chan if she wouldn't get lonely with no one on the planet to talk to — she could no longer call her mom as she often does. Maa-chan says she could talk to all the insects, but Ikuta says there wouldn't be any insects on the planet either. Maa-chan changes her mind and says she wouldn't mind having insects on the planet after all.
Harunan inquires if it wouldn't then be better to just have, for example, the dolphins around instead of just insects. Maa-chan says no, because it'd be scary going into the ocean in that case. "But why insects? I thought you kind of hated them," Ikuta asks. Maa-chan explains that she would allow only the cute insects. "What about horses?", Harunan asks, and Maa-chan says she might allow them as well. "Dogs, too," she adds.
Harunan: So those are the creatures allowed in Maa-chan's world… Can't I be there, too?
Maa-chan: No.
Ikuta: What about me?
Maa-chan: Definitely not.
Ikuta wants to have her own solo radio show.  For its first guest, Ikuta would like to have Nonen Rena.
Song: Morning Musume – Shanimuni Paradise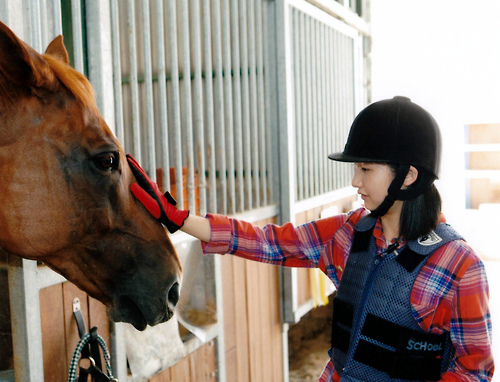 Mail Corner
Fan mail #1: The listener asks the hosts about Morning Musume's recent Mechaike appearance and episodes from behind the scenes during its recording.
Harunan praises the Mechaike members for being really kind to everyone. While Maa-chan couldn't appear on the show, she nevertheless told her friends to watch it. Ikuta and Harunan hope Maa-chan can make it on the show next time when she's a little bit older and thus allowed to work later hours, but Maa-chan says she doesn't want to grow older — on the contrary, she'd like to go back to her ~12-year-old self.
Ikuta on the other hand can't wait to turn 18 already, and expresses jealousy at Harunan who got to stay on the show until the very end. Harunan doesn't know how to respond to this, so she apologizes for being so old.
Fan mail #2: The listener notes how the members of the group spend over half the weekends of their year performing concerts, and thus notes that they must be spending quite a lot of time staying in hotels as a consequence. He asks the hosts how they usually spend their free time in hotels, and if they have any preferences as to which members to share a room with.
Harunan says she actually finds Ikuta easy to share a room with.
Ikuta: Stop it, you're going to make me blush~ ♪
Harunan: No, don't misunderstand: I didn't mean it in a positive way.
Ikuta: What the heck!? (laughs)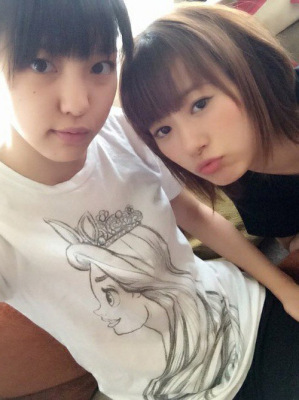 Harunan explains that Ikuta is her choice since they hardly talk even when sharing a hotel room. To Harunan it almost feels like she's in the room all by herself, allowing her to relax and not having to worry about anyone else's needs. Ikuta reports hearing somewhere that Michishige-san, too, once named her as the one she'd most like to share a hotel room with — what's more, Michishige-san's reason for saying so was apparently the same as Harunan's.
Maa-chan says she has the most fun sharing a room with Oda-chan. Ikuta and Harunan are surprised to hear this, thinking she was going to name someone like Duu instead, but Maa-chan says she perhaps surprisingly doesn't want to share a room with Duu all that badly. Harunan has noticed Maa-chan and Oda-chan being friendly and often listening to music together on their phones.
Ikuta prefers sharing a room with Mizuki. She likes holding snack parties with her: they'll buy each other sweets and perhaps some karaage or ham, and then they'll snack on them together. Ikuta says she can only enjoy doing this activity with Mizuki — Harunan, for example, can't do this with Ikuta as she usually doesn't eat anything in the evenings.
(after a brief silence)
Harunan: … Ham? (laughs)
Ikuta: (laughs)
They talk about how ham is surprisingly popular amongst the members and how they can often be seen buying it at convenience stores to eat later at the hotel.
Ikuta has an episode she wants to share about ham. One time there were only two packs of ham left in the convenience store. Ikuta quickly grabbed both, but when Berryz Koubou walked in to the store behind them, Tokunaga-san yelled "there's no ham left!" This made Ikuta really embarrassed, but that didn't stop her from buying both the packs of ham anyhow while hiding them from Tokunaga-san.
Harunan says Tokunaga-san might find out about this now that Ikuta has spoken about it on radio, but Ikuta says it's fine: "Tokunaga-san doesn't listen to our show," she laughs.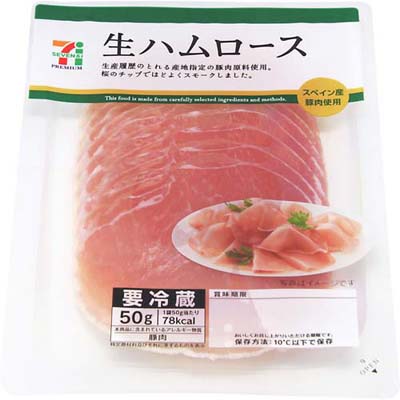 Song: Morning Musume – Love Innovation
Ikuta sends a final message to Nakajima Saki (whose °C-ute na Jikan airs right after Morning Jogakuin). Ikuta says that she's lately quite friendly with all of the members of °C-ute, but she feels like Nakajima-san is the only one she hasn't really gotten to talk with much. She asks Nakajima-san if she feels this way, too, or if it's just her.
Ikuta: Join us on Morning Jogakuin again next week!
Ikuta & Maa-chan: Ganbatte…
Harunan: Ah–!
Ikuta & Maa-chan: Ikuta!
Harunan: Sorry, I messed up!
Ikuta: Hey!