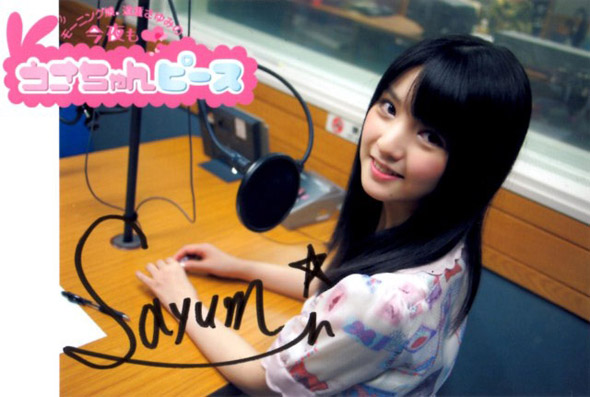 The first concert of Sayu's final tour with Morning Musume took place on September 20th, and Sayu repeats here the announcement she made that day about taking a leave from the entertainment industry following her graduation from the group. She wants to emphasize again that although it may seem like a big deal, what it really means is that she just wants to take a break after these 12 years, and following that, she's going to start thinking about what she wants to do next.
Interestingly, the allotted rehearsal time for this tour was really short — in fact, Sayu reveals it was the shortest of any tour she's ever done in these past 12 years. She kind of felt like she wanted to rehearse more considering how it's her last tour, but thanks to everyone focusing even harder than usual she felt confident even with the smaller amount of practice time. While there was the initial nervousness on the first day of the tour, she didn't feel scared at all when it was actually time to get on stage. She says this is thanks to all the fans: the moment she walks on stage and sees everyone there to see them, it blows away all her worries.
Sayu also loved how the members all wore pink Michishige T-shirts at rehearsal that day, and it reminded her how strong the unity is between the members of this current line-up.