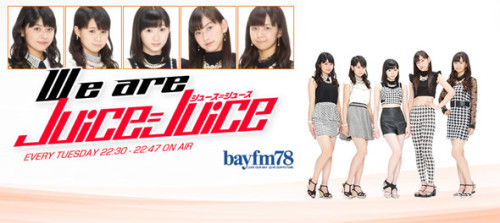 "Nice Body"
The Chocolate Combo (as in that they both like chocolate, not that they are both made of chocolate, as Tomo accidentally introduce them) is back in the studio. Tomo gives us the opening phrase, as lately she has been asked a lot if she has lost weight. They recently performed at a girls-only event and it was brought up several times, and while she's flattered, she hasn't lost any weight at all. However, she is determined to get herself into shape and she is aiming for a better body than she currently has.
Speaking of chocolate, Tomo reminds Uemu that in the last broadcast, Yuka and Karin laughed about actually being able to eat the chocolate name plate on her cake since Uemu wasn't there. Uemu is highly offended, she does not eat the chocolate off of other people's cakes… except for when she does, which involves Yuka most of the time. Tomo thinks that it's fine if she takes it from Yuka because she's the leader and she's expected to put up with such behavior. Oh, right, happy birthday Karin. Uemu says that she and Karin had planned on exchanging birthday presents since their birthdays are not very far apart. It was Uemu's idea, and yet when the time came to exchange them, she had completely forgotten to get Karin a present. Maybe next year.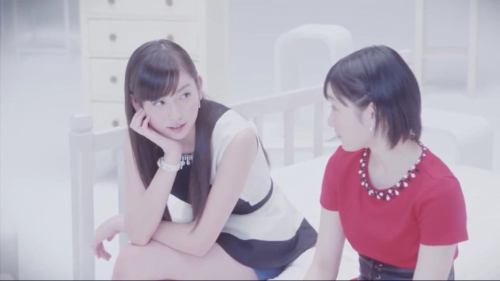 Uemu does not care about your birthday, Karin. Get over it.
Fan Letters
Lots of letters have come in about the play, and the one they choose to read comes from Rosanko. They went to see their play, Koi Suru Hello Kitty, and highly enjoyed it. They couldn't believe that this was the first play for many of them and liked so many things that they can't summarize their feelings on it. They did have one issue, however: they are now in love with Yuuya (Tomo's male character). They hope that someday, at a handshake event, perhaps, Yuuya will reappear and they'll be able to meet him. One can dream.