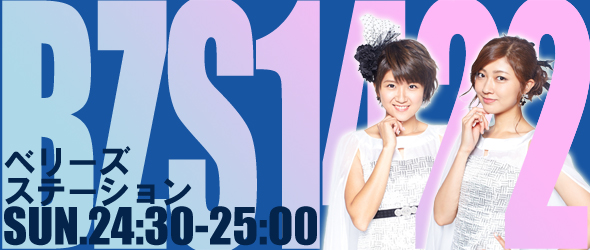 We're a week away from Valentine's Day. Usually the members of Berryz hold a yearly Valentine's Day gift exchange, but this year they're discussing their options — there happens to be a Hello!Con performance on the 14th and they simply don't have the time to make edible Valentine's Day goodies for everyone from H!P.
Three members of °C-ute are celebrating their birthday this week: Nakajima Saki, Yajima Maimi and Hagiwara Mai, who are turning 23, 21 and 19, respectively. The hosts are amazed that three of °C-ute's five members would all have their birthdays on the same week. "It's like it was their life destiny to meet each other," Kumai-san says. Chii assumes the members must be busy holding parties to properly celebrate all these birthdays.
And speaking of parties, °C-ute actually held a surprise party for the members of Berryz Koubou on January 29th. They'd been preparing for it for quite some time, and even all the managers were in on it: when Chii asked her manager about her work schedule, she was told that they had some kind of a "secret" job on that day. Somehow everyone managed to protect the secret until the party, and touching moments were had and tears were shed.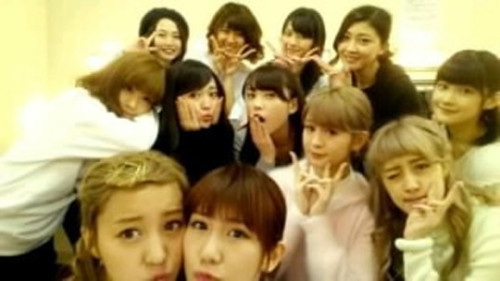 Song: Berryz Koubou – TODAY IS MY BIRTHDAY
Mail Corner
Fan mail: The listener congratulates the hosts for a job well done at their Thailand Naruchika concert. Seeing the various pictures from their trip on the members' blogs, there was something that greatly surprised the listener: Kumai-san has bangs! The listener points out that making such a drastic change to one's hair takes courage, and he asks what made Kumai-san decide to go for it and cut her hair.
Kumai-san had been contemplating whether to cut her hair or not for six months before she finally went for it. "And I have to admit… having longer bangs was way easier," she says. Still, since there's now less than a month to go until their hiatus, she wanted to keep her word and show the fans herself with short bangs one last time.
Chii compliments Kumai-san for her new hair, saying it really suits her. She adds, however, that her favorite "Kumai-san with bangs" was on the Berikore tour in 2008: "that was the best Kumai-san ever."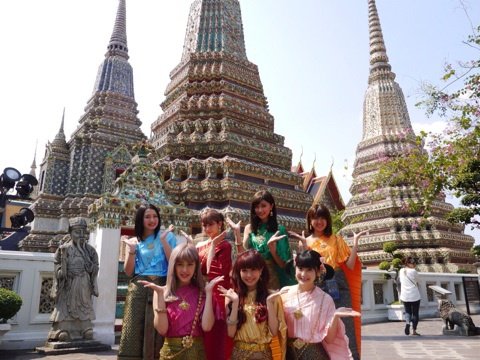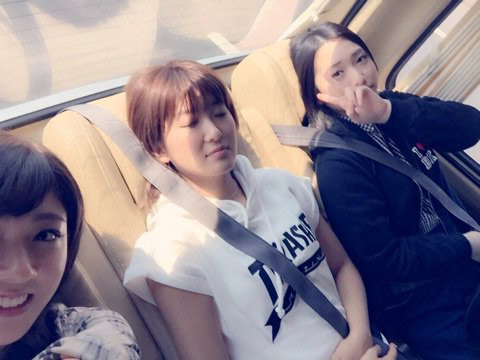 Song: Berryz Koubou – Sayonara Usotsuki no Watashi

Chii says that they have an important announcement to the listeners: after two and half years on the air, it has now come time for BZS1422 to end on its March 1st broadcast. Chii asks listeners to think of it not as a permanent ending but as an "indefinite hiatus," like with Berryz itself.
Chii: Everything that has a beginning has an end. That's all.
Kumai-san: Wise words.
Chii: But whatever has an end also has a new beginning. Then it'll begin… and end once more.
Kumai-san: (laughs)
Chii: This is the cycle of life.