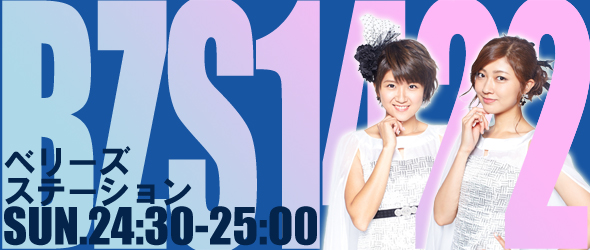 January 12th is Coming of Age Day in Japan, and the H!P members celebrating the event this year are Iikubo Haruna, Suzuki Airi, Okai Chisato, Wada Ayaka, Fukuda Kanon, Miyazaki Yuka, and Sugaya Risako. Chii asks Kumai-san — their "senpai in life" — for her take on this. Kumai-san still remembers how tiny they were and is touched to see all of them now becoming proper adults. She feels proud of them, like they were all her own children. The two congratulate this group once more.
This is actually the first recording of BZS1422 in 2015, and the two talk about how New Year's was for them. The two were in fact sitting next to each other the very moment 2014 turned into 2015 as they both took part in the Countdown Live. Kumai-san fondly remembers their seniors like Nakazawa and Yoshizawa talking to them about how big they'd gotten.
After the concert, they got back to the hotel and went out to visit a shrine. The next day, Chii slept until about 1 PM and later went to her grandma's house where they had a crab party. Kumai-san, too, ate so much crab that day, she felt she'd come to hate it if she'd eaten any more.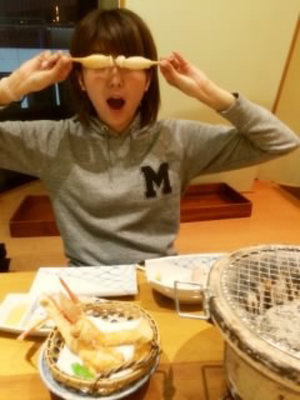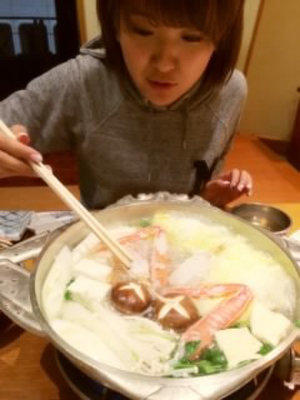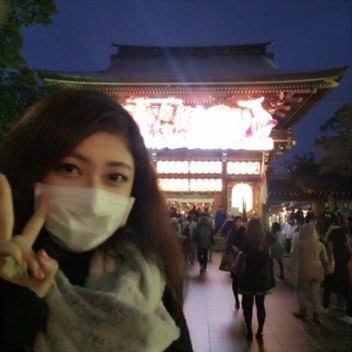 Song: Berikyuu – Amazuppai Haru ni Sakura Saku
Random-Draw Discussion
The hosts talk about random members of Hello! Project
This time on the corner the hosts will randomly draw from clear files sold at the current Hello!Con.
H!P member #1: The first member drawn by Kumai-san is… Natsuyaki Miyabi! The hosts wonder if Miya's doing better — she's actually down with influenza at the time of this recording. The discussion quickly shifts to Miya's hair: Kumai-san thinks she looks great when she has her bangs up, and her hair remains really strong despite her constantly bleaching it.
Chii thinks Miya has a great beauty sense: for New Year's, Miya bought some "2015" sunglasses and a "Happy New Year" headband. When everyone asked her why she'd buy stuff like that — especially the "2015" glasses one would only use basically on that one day — Miya replied that it was for the sake of everyone's blogs. This made Chii contemplate how cool she is.
Also, the two agree that Miya has really smooth skin. "I wonder if she uses facial packs?" Chii asks. Kumai-san hasn't seen her doing so, but imagines she must be using them at home. Chii says that while some people are specifically into beauty and others specifically into fashion, Miya picks up the best of both worlds. "She's someone who all girls aspire to be," Kumai-san sums up.
H!P member #2: Next up, Chii draws Iikubo Haruna! Kumai-san says she wants to go to Harunan's grandma's house: she read on her blog about Morning Musume having a takoyaki party there, and this made her really curious about her grandma's house. Harunan is called one of the fashion leaders of H!P, and Kumai-san figures this must mean that her grandma has a good fashion sense and wears lots of interesting clothes, too. "She might have, like, rainbow-colored hair," Chii suggests.
H!P members #3: Lastly, Kumai-san draws… Berryz Koubou!
"So how is Berryz Koubou as of late?", Chii asks Kumai-san. Looking around her at Hello!Con has reminded Kumai-san of how individualistic Berryz Koubou is: she can now kind of understand why their juniors might be scared of approaching them. Whereas other H!P members mingle with members from other groups as well, the girls of Berryz tend to just stick to the seven of them for the most part.
Ever since the hiatus announcement, Kumai-san feels that they've been spending even more time together than previously. While there have been theories about discord between the members of Berryz, Kumai-san assures the listeners that they really are all on friendly terms. "We might even be the friendliest group in all of H!P," Chii claims, and Kumai-san agrees.
While the hiatus isn't that far away now, the two say they want to treasure their remaining time as Berryz Koubou and keep making memories together until March 3rd.
Song: Berryz Koubou – Love together!