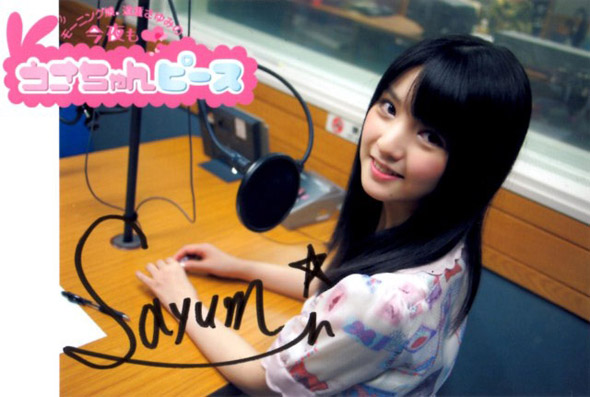 Continuing from last time, Maa-chan is Sayu's guest again this week. Sayu begins by doing an impression of what Maa-chan said first thing after they were done recording last week's episode:
Sayu asks why she has to listen Maa-chan sighing like she's just suffered through some really hard work when it's Sayu herself who feels like doing so. Maa-chan laughs through her protests. Sayu asks why Maa-chan was saying she wants to come again this week if she felt so tired already, but Maa-chan assures her that she wants to do two, three, even four weeks of this show in a row with Sayu.
Sayu: A full month with Maa-chan as the guest, huh…
Maa-chan: A month is four weeks long?
Still, Sayu shes say's glad Maa-chan seems to be enjoying herself.
Sayu: Konya mo…
Sayu & Maa-chan: Usa-chan peace!
Song: Morning Musume Rokkies – Watashi no Jidai!