For this week and next week, we have the special programme 'Pâtisserie Momochi'! While this time slot used to host a three-person radio show, this time it's just Momochi by herself. As to what she thought when she first heard about the programme:
Momoko: At first, I had no idea what 'Pâtisserie' meant, I couldn't hide my confusion.
But she looked it up for those of us who similarly aren't familiar with French, and she explains that 'Pâtisserie' is French for a sweets or cake shop, a male pastry chef would be a 'pâtissier', while the female equivalent would be a 'pâtissière'. Momochi thinks that 'pâtissière' has a nice ring to it.
Momochi also notes that Airi had previously hosted her own solo radio show 'Pâtisserie Airi' over the past two weeks, which had gone over well with the listeners and Baron-san. The bar has been raised for Momochi, and expectations are high on her.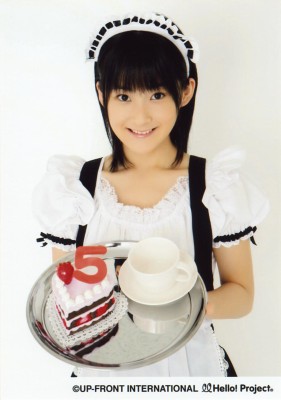 ♪ Buono! – Last Forever ♪