RAIN
This week's opening topic

Kame feels like it always rains when she has a day off. Furthermore, she says that when it does rain, her head always starts to hurt and she gets sleepy. The hosts reminisce how they would always wear rain boots and raincoats when they were little, but now that they're adults they've obviously switched to umbrellas — which they both hate. Gaki-san sums up their feelings on rain: "rain is important for life, but… I still wish it didn't rain so much."
Song: Morning Musume – Seishun Collection
Fan mail #1: From pen name Tuna-kun. "Eririn, Gaki-san: allow me to say something to you: I love you! Also, the no. 1 thing that I most love in this world is… bread crust. So with that, my best regards!"
Kame: I think this person is like Linlin in that he also loves canned tuna. I bet he puts it on his bread crust.
The hosts think they'd like to do their best to somehow make the listener feel that they actually love Gaki-Kame better than bread crust.
Fan mail #2: This listener wishes to know if the hosts have anything they feel especially "particular" about. For example: the listener likes to put their drinking cup in the freezer before they get into the bath. That way, when they get out from their hot bath, they can enjoy some 100% orange juice from an extremely cold cup. "It's the best," the listener promises.
Gaki-san really likes the listener's idea and thinks she might start doing the same. The hosts talk about the intricacies and possible benefits of cooling your drinks (or drinking cups) before bathing.
They then proceed to forget to actually answer the listener's question.
Song: Morning Musume – Tomo
Song: T-Pistonz+KMC – GOOD Kitaa!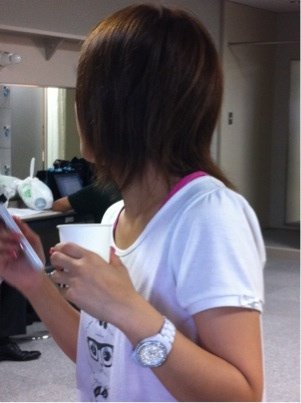 FIVE PLEASURES
Gaki-Kame Message Board!

The hosts are trying something a bit different. This time, the corner becomes a kind of a "message board" for its listeners: they get to send in their messages that they wish to be delivered to someone, and the hosts are the ones who get to deliver said messages.
Message #1: The first message is directed to the listener's senior. It reads as follows. "Narumi-senpai! I'm sorry, but I won't be able to make it to the baseball match we were supposed to have because there's something important I must do on that day. Please invite me along next time!"
Gaki-san: Let's hope Narumi-senpai is listening.
Kame: HEY! NARUMIIIIIII!
Message #2: This message is from the same listener as the first one — their pen name being "Takataka-san." It reads: "Yoko-san, I feel like that innerwear doesn't really fit with that top of yours."
Gaki-san laughs and suggests: "Takataka-san! How about you just say it to this person yourself!"
The hosts decide to take this opportunity to deliver some messages of their own. Gaki-san goes first. She wants to know: "where did you keep my watch?" She explains: the other day she forgot her watch at work, so her manager messaged her to tell her that they've got it and would keep it safe. Unfortunately, it took about three days for the two to meet again. Waiting around for so long made Gaki-san a bit worried, but the moment they met again, Gaki-san's manager immediately handed her the watch back. Gaki-san simply wonders where the manager physically kept it for those three days — she just doesn't have the courage to actually ask herself.
As for Kame's message? "My hands get messy." This is concerning Kame's struggles with milk cartons. She always manages to spill some milk on her hands when opening them, and she wonders if anyone out there actually manages to get them open and escape unscathed. Kame says she's gotten so used to it, she's pretty much resigned herself to living the rest of her days while suffering from this problem.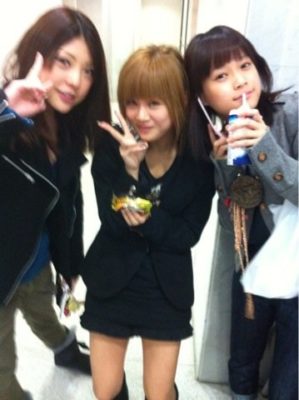 Gaki-san's music recommendation: Michael Jackson – Thriller
Gaki-san: We're waiting for your messages! Go ahead and ask us anything, such as "when it becomes summer and Kame sheds her skin, what exactly does she turn into?!" Anything goes!

Gaki-san: five-nk@interfm.jp
Kame: Junjun.
Gaki-san: five-nk@interfm.jp
Kame: Linlin.