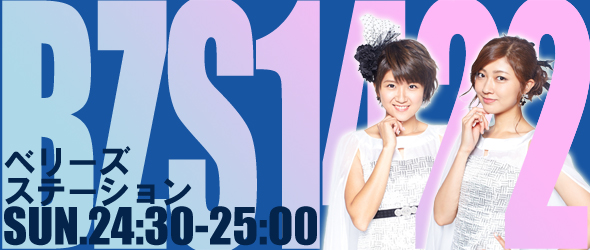 2014 is just about over, and Chii inquires about the no. 1 thing Kumai-san was the most into this year. Kumai-san answers that for her, it'd have to have been Ariel the Little Mermaid: she happened to see Chii watching the movie on DVD one time, and she just found the character of Ariel so irresistibly cute. Ever since then the number of her Ariel goods has been seeing a constant increase in number.
For Chii, her no. 1 item of 2014 must've been her camera. She was constantly carrying it around this past year, like on Berryz' bus tours, their trip to Disneyland, and their Paris expedition. But another one of the big things she was into, she claims, was actually her blog: she updated it a lot more often than in 2013. Kumai-san accepts Chii's answer regarding the camera, but not so much the bit about her blog.
Speaking of blogs: just last week, Kumai-san was proud to announce that she'd been posting on hers every single day for more than two weeks. That streak has now ended.
Chii: So what happened?
Kumai-san: Well, it's… if I'd kept going, I would've only made the fans expect too much of me.
Chii: Ah, yes. That's no good. You shouldn't let them have unnecessarily high expectations.
Kumai-san: Yes. So I had to end it at some point and go back to my old self!
Chii: Yes! Right on.
Kumai-san: So I haven't been blogging. And what's more is, I have no plans to blog today either!
Chii: Very good.
BZS1422 has a special guest this week: Sudo Maasa! Chii and Kumai-san say they look forward to Maasa providing the show with her typical intellectual insights. Maasa asks the two to stop.
Returning to the opening topic, Chii inquires what Maasa was the most into this past year. For her, too, it was a fictional character: specifically, Little My from Moomin. Kumai-san points out how Little My seemed to be really popular this year not just with Maasa but pretty much everyone, and seeing the character always reminded her of Maasa.
Speaking of more recent major happenings, the group got to go see Michishige Sayumi's graduation concert at Yokohama Arena. Chii says she genuinely felt that Michishige-san timed her graduation on the exact day of the highest peak of her cuteness. All three of them also noticed how her hair kept changing throughout the concert — Chii counted a total of six different hairdos.
Chii asks the intellectual Maasa to share a nice memory she has regarding Michishige-san. Maasa says she was often accused of touching her butt; Michishige-san didn't even seem to mind it much, having gotten so used to Maasa's groping antics. Chii says Maasa ought to change her earlier statement: her no. 1 thing of 2014 wasn't Little My — it was butts. Chii asks Maasa the question that's on everyone's minds: "how was Michishige-san's butt?" Sadly, Maasa refuses to disclose this information, saying she can't unless she gets permission from Michishige-san herself.
Gyaru-Kuma proceeds to announce the next song.
Gyaru-Kuma: Good evening~! How are you, Maa-poyo~?
Maa-poyo: I'm great!
Gyaru-Kuma: Long time no see, Maa-poyo~!
Maa-poyo: Poyo-poyo~! (laughs)
Gyaru-Kuma: (laughs)
Chii (irritated): … What the heck is this?
Song: Berryz Koubou – Joshikai The Night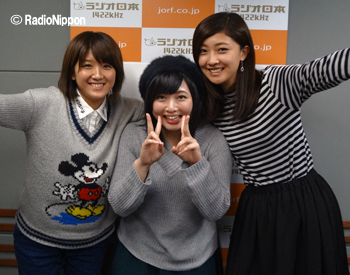 Random-Draw Discussion
The hosts talk about random members of Hello! Project
This time the hosts are choosing from collectible pictures sold at Berryz' autumn tour.
H!P member #1: Maasa goes first, randomly drawing a picture of… Sudo Maasa! "You sure love yourself," Chii exclaims, asking her to hand over the picture for a closer look. Maasa refuses, saying she doesn't look cute in it, but Chii insists there is no such thing as a non-cute picture of Maasa. Chii finally snatches it from Maasa's hands and indeed: it's another cute shot of her. Maasa bursts out laughing, saying there is no way Chii actually means that.
Chii warns Maasa that her laughing is getting out of control.
Once the laughter finally subsides, Chii is very curious to know what Maasa personally thinks about herself. Maasa immediately says she thinks she's cute. Chii suggests that Maasa definitely isn't just joking: she must genuinely think that about herself, especially as of late. Maasa confirms this suspicion: she really does think she's cute. Chii and Kumai-san both agree with her assessment.
Kumai-san: But what really surprises me is how white Maasa's skin is in her blog pictures — whenever we take pictures together, even I look really dark compared to her!
Chii: … Just a second. "Even I"? What do you mean by that?
Maasa: (laughs)
Kumai-san: (laughs)
The other two agree that Maasa is very cute, girly, and fashionable as of late, and Chii asks listeners to keep an eye on her in the future as well. Maasa asks Chii not to get the listeners' hopes up.
H!P member #2: Next, Kumai-san draws a picture of… Sugaya Risako! The members of staff present in the studio begin to applaud, and Maasa suggests that they ought to just have the staff talk about Risako since they're such huge fans of hers: "it'd be quicker that way."
Chii: Risako is…
Kumai-san: She's just…
Chii: She's really… I mean, Maa is very cute, but this girl… she really is an angel.
Maasa: (laughs) Am I an angel as well?
Chii: Yes you are.
Chii explains that Maasa and Risako are different types of angels: if Maasa is a traditional Japanese doll, then Risako is a French doll. Kumai-san says she definitely gets this analogy.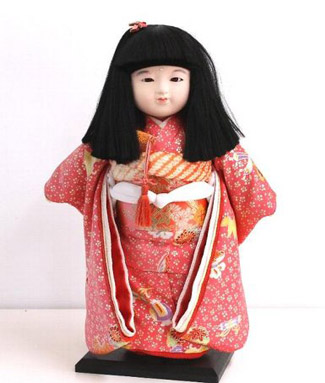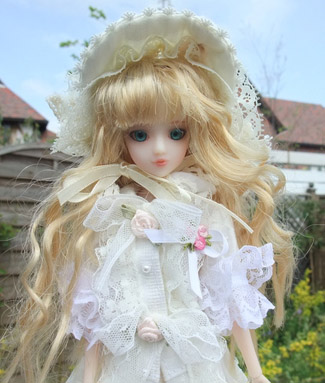 Chii feels shocked by how different she and Risako are, to the point that she feels grateful she even gets to be in the same group as her. (Maasa says that Chii is cute herself. Kumai-san agrees. Chii laughs out of embarrassment.) The three summarize Risako as someone who is just a healing force to everyone around her, and even when she makes a mistake of some sort, she's so cute that you can't help but forgive her. Plus, any and every type of fashion suits her, she's a hard worker (even though she doesn't show it), and she's recently into doing physical exercises. The three end by applauding Risako.
Song: Berryz Koubou – Ohiru no Kyuukei Jikan