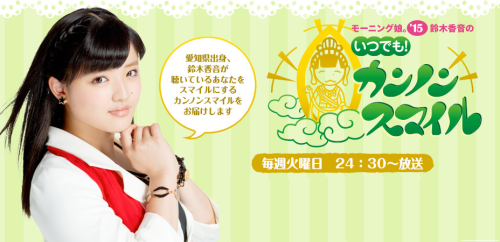 This show aired shortly after Sayashi Riho's graduation announcement so for the opening topic, Kanon gives her impressions on her impending graduation. First, it's a very strange feeling for her, since it seems like it was a short time for someone to already graduate since the last one. But, Morning Musume is a rotating group, so there is constantly the thought of "Who is going to graduate next,". Now that her generation are the seniors in the group it seemed likely one of her own would be next, but for it to be Riho, it leaves Kanon with uncertain feelings. At this point, it's hard to believe.The 9th and 10th generation members plus Sakura are all pretty close, so it feels like when the time comes, the tears aren't going to stop. Aside from that, it will be strange to only have 3 members in the 9th generation. Kanon hopes to make many great memories with Riho in her remaining time in the group.
Song: Morning Musume '14 – Otona ni Nareba Otona ni Nareru
That aside, Kanon has a guest on her show today: Kudo Haruka! She has been requested to be on the show many times, so Kanon is happy to have her here. Haruka asks if she is the first person to be requested on the show, but no, that was Sakura. Oh well, Haruka is happy to be here anyhow. Moving back to Riho's graduation, Kanon wonders how Haruka feels about it. Of course she was a bit shocked, but Riho was always very strong so Haruka thinks she will be fine. While the group is in "sad mode" right now, there's no point in dwelling on it, so she hopes to move forward while cherishing her remaining time with Riho.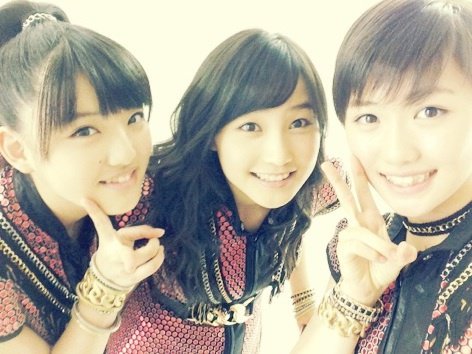 I, Suzuki Kanon Will Open Up To My True Feelings Message Corner!
Message 1: "I made the mistake of calling my teacher mom the other day, and I was wondering if this has ever happened to you? Do you ever mess up anyone's names often?"
For Kanon, she doesn't typically have a problem with it, but she will sometimes mess up Riho and Erina's names, mostly because they both have a 'ri' in their name. Haruka doesn't think she has normal instances of this, although she has called her manager "Mom" in a joking manner. She did, however, have a hard time remembering certain managers names when she first joined the group. Adding to that, Kanon had a hard time remember Miki's name at first too. Even though Nonaka Miki is a pretty standard Japanese name, Miki seems like she'd have a cute American name. Which in the end, led to Sakura giving Miki the nickname of "Chelsea".
Deviating slightly, Haruka recalls Masaki not being able to remember the names of her seniors at all and Kanon helping her remember them. At the time, Masaki completely depended on Kanon when it came to dealing with her seniors as a result. Deviating even further, they change the topic to when Haruka was auditioning for the group. Kanon reveals that she thought Haruka was super cute and angel-like, with her longer hair when she was in Hello! Pro Egg. When the 10th generation auditions were going on, she saw Haruka was making it pretty far and thought if she made it in, it would be bad for Kanon's character, since she was the youngest at the time. When the announcement was made that Haruka passed, Kanon felt "Ugh, such a cute person, what am I going to do," and that her character of being the cute youngest member was entirely gone. But now, the two have become pretty good friends.
Message 2: "October 27th is Haruka and Mizuki's birthday, Kanon, have you gotten them anything for their birthday? Also, how would you like Haruka or Mizuki to change in their next year of life?"
To answer the first question, Kanon got Haruka and Mizuki a nice soap set. She picked out the set herself, trying to pick a scent she thought Haruka would like. Haruka says she really appreciated the gift and was happy with her choices. She knew that Haruka and Mizuki would appreciate things with honey scents or things with honey in them, so that's how she made her decision. Speaking of presents, Haruka thinks Kanon always gives good, thoughtful presents, but she herself buys cheap fun ones. For example, Haruka gave Maria a curry dish that is in the shape of Japanese-style toilet for the group's Christmas exchange. Maria being Maria, however gratefully accepted it and told Haruka excitedly when she used it. She thinks that Maria may have thought she was going to receive something nice from her seniors, but instead got that, so Haruka feels a little sorry about it.
Moving on to Haruka turning 16, Kanon thinks a strange wish of hers is for Haruka to grow her hair out. Eh, really? exclaims Haruka. She recalls Kanon saying she liked Asada, and how everyone in Morning Musume has taken a liking to Asada and his heart melting existence, so why would Kanon want her to grow her hair out? Kanon says that the heart melting antics is exactly why she'd like her to grow her hair out. She thinks Haruka has a tendency to say things that tug on everyone's heart strings, although Haruka denies this, telling Kanon she must be lying. At this point, Kanon can't hold back her laughter and says she thinks the character really suits her, so she wants her to grow her hair out so she won't fall in love. At the end of the conversation, Haruka asks "what about Erina being boyish", since she has a short hairstyle as well, but Kanon just says "Well, no, it's not a problem because it's Erina."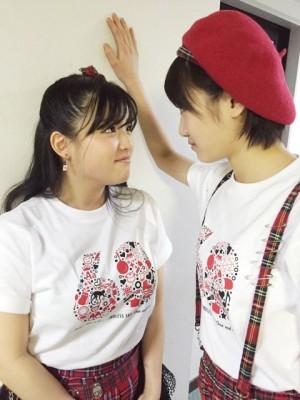 Man, everyone's gonna fall for Haruka at this rate
Is it Possible? Or Impossible?
The corner where Kanon will challenges goofy requests from listeners. Haruka will naturally participate as well, although she isn't so sure about this idea. Kanon talks over her protests, saying her guest will surely participate in this silly corner. After Haruka continues to express her disdain for being forced into this corner, Kanon says "Well, we're doing this because we thought it'd be fun to see you not want to do it," and laughs.
Challenge 1: "Singing Country Girls' Koi no Dorobou" in Itsuki Hiroshi's style"
The protests flare up again from Haruka although Kanon simply says to her "You'll be fine,". She goes on, saying she thought this type of corner would be fun to do with Haruka since she is sure she'll give a good go of it. After much consolation that it'll be fine and just do it, Haruka attempts the challenge:
After still complaining from having to do it, Haruka makes Kanon try as well:
Haruka is already tired from complaining so much, but Kanon says they'll do one more.
Challenge 2: A special request for Haruka, "Nee, Akane, because you had a bad dream, would you like to sleep together?"
And so, Haruka agrees to give this heart melting one liner:
Embarrassed, Haruka says "Ok you're turn Kanon!" to her surprise:
That's like something from out of a manga, Haruka thinks, and then says that she was able to do both of the challenges so that's good…right? Kanon compliments Haruka's accomplishment, saying she was cute.
The last song is per Haruka's request. She really loves this song and has good memories surrounding it, so she thought since she was given a choice to pick, why not pick this song.
Song: Morning Musume – Kimi Sae Ireba Nani mo Iranai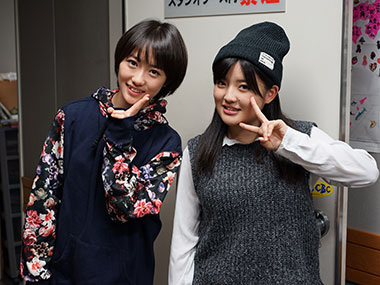 What silly things will they do next show?
Otsukanon~!