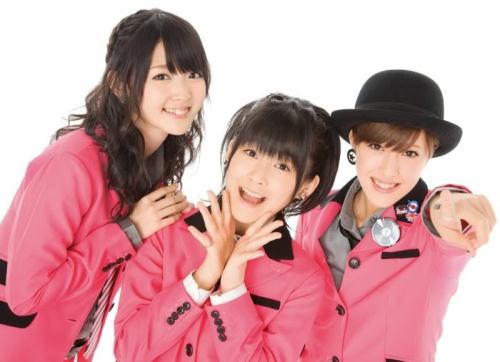 ♪ Buono! – Rottara Rottara ♪
Momoko announces that today, the 16th of August, is Female University Students Day! Established in 1913, it commemorates when 3 girls passed the entrance exams for Tohoku University, making them the first female university students in Japan.
Momoko: Airi~n, how about that, as a university student?
Airi: Wait, Momo, you're no longer a university student any more, are you?
Momoko: Yes, that's right. I already graduated a while back. 4 years flew by in the blink of an eye.
Airi's currently smack in the middle of the long summer holidays. She's thinking about joining a research society once classes restart. Summer break is actually one of the toughest times of the university year, as this is the time when university students are working their hardest on studies.
Momoko: Natsuyaki-san, can we have some words of encouragement?
Airi: Natsuyaki-san!
Miyabi: All of you, listen!
Momoko: Oh, this is going to be good!

Miyabi: Everyone… do your best.

Momoko: Thank you very much for your shallow comment. (laughs)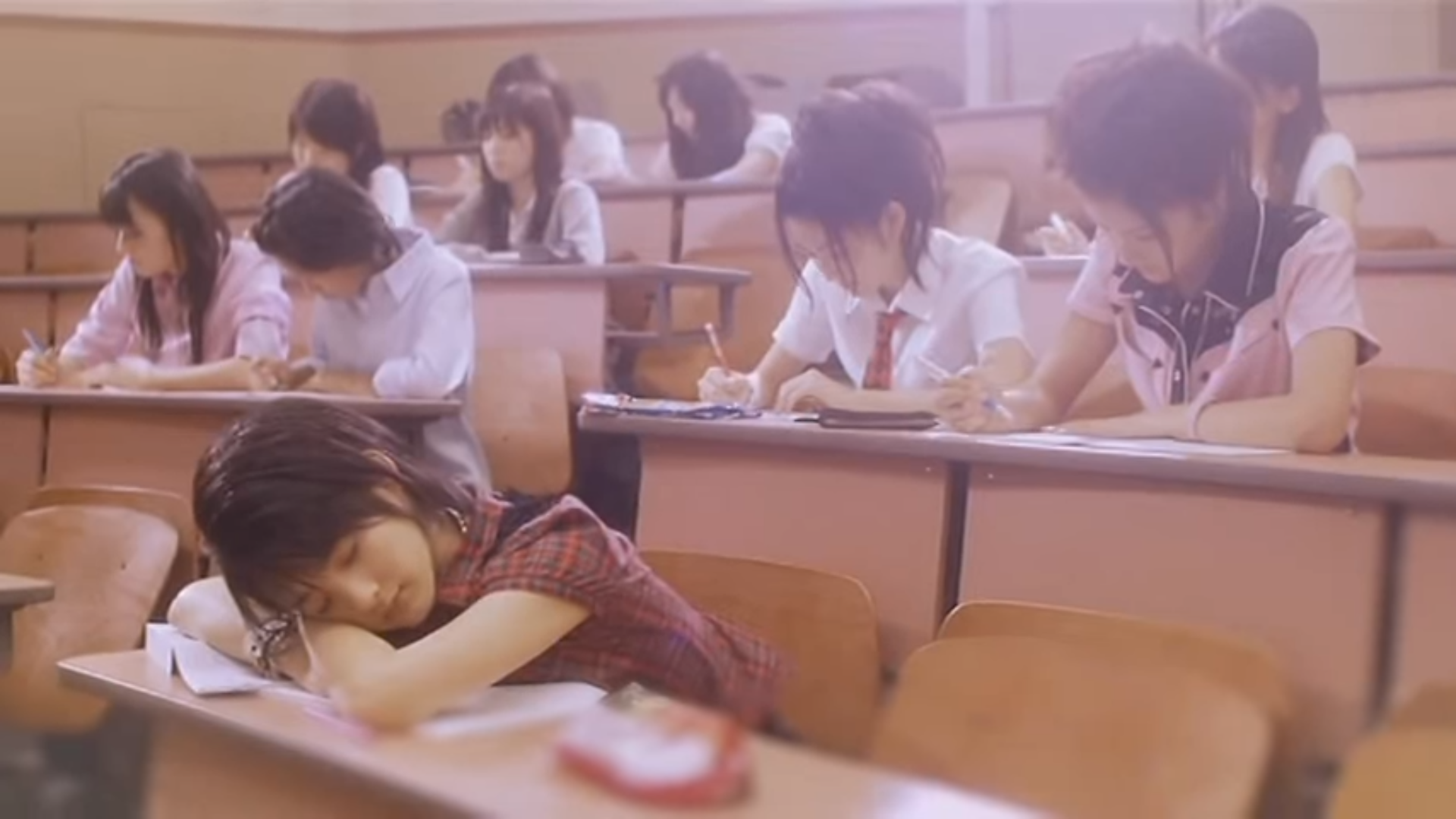 ♪ Music ♪
Today's discussion topic: People you haven't met in a long time, and would like to see again.
Events like summer holidays and the Bon Festival create opportunities to meet old friends, but back to the topic, do the girls have anyone they'd like to meet? Airi recently went to a primary school reunion, meeting friends she hadn't seen for 8 years. It was really nostalgic for Airi, as she had started going to school in Tokyo once she entered middle school. Her former classmates had all changed quite a lot, like one of the sporty girls had become a band member. The other haven't really gone to any reunions before, and that was actually Airi's first reunion as well.
Miya occasionally glimpses some friends for her days in kindergarten. But it's it difficult to talk with people from those days – they've changed so much that Miya has no idea what to say. It happened to her in the train the other day. The other person recognised Miya, no surprises there given Miya's line of work. This person went to her and asked if Miya remembered her. While Miya was like 'Ah, yeah…', in her mind she was like 'Who is this?' Thankfully, that old acquaintance mentioned her name to Miya.
Momo finds it particularly an issue with girls, thanks to the power of makeup. As makeup was prohibited in middle school, the old acquaintances she meets are like completely different people sometimes.
But these sorts of encounters that happen after a long time really do bring them back to their student days. Since there's hardly any opportunities to meet out of summer holidays or Obon, how about calling out to your friends and gathering up?
Himitsu no Dengon Note
Secret voice note
From a 20 year old woman:
'Recently, out of the blue, a senpai at my part time job said to me, 'I've got someone I'm interested in, so I'm sorry'. Honestly, I have no idea what he was going on about. Maybe he misunderstood, and thought that I was interested in him? It's not like I confessed to him, I don't even have any feelings for him. So am I the one being dumped? How do I deal with such an irrational person?'
Momoko: This kind of situation is tough.
Miyabi: This is kind of troubling.
Airi: It's painful, right?
The girls agree that the listener can't just retort back, 'No, I'm actually not interested in you at all', since all it would do is just make her sound like a sore loser. (Airi: 'That'd be painful as well') The girls conjecture as to why the misunderstanding might have come about: Perhaps she had been too friendly? Maybe there just happened to be a lot of physical contact between the two of them? Upturned eyes? A sense of jealousy?
So it might be that both of them might be at fault. Still, it's a difficult situation to be in. Or, as Airi repeats once again, it's painful. PAINFUL, she insists. But just being randomly rejected like that, it makes you irritated, or feel like you're on unsteady ground.
So what can the listener deal with such an irrational person? The girls feel that the only thing she can do is leave him alone. Momo suggests that perhaps the listener make up a boyfriend, and make it conspicuous – like expressly saying 'I fell in love with this person 3 years ago!'
♪ Buono! – Mirai Drive ♪