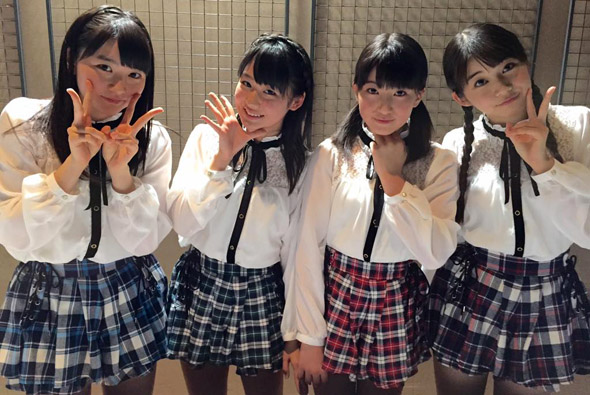 Ogata wishes everyone a happy New Year and the four hosts introduce themselves. Makino explains that starting this week, this show will be taking over from Sayashi's RIHO-DELI. Nonaka states the title of the show once more and Ogata lets out a shy "yaaay!" that the other three aren't eager to join in on.
Makino had many other ideas for the title of the show as well — her suggestions included "Otsukarechan Sunday" and "12ki Land" — but she, too, ended up going with "12ki Nikki!" There was actually a vote as to which title each member liked the best, and everyone aside from Nonaka liked "12ki Nikki!" Her suggestion was "Jiyuu ni 12ki," but when it was time for the vote, no one aside from her raised their hand for it. "That made me feel so empty inside," Nonaka says.
Song: Morning Musume '14 – TIKI BUN
Since it's the first episode of the show, the members take turns in properly introducing themselves once more and saying what they all think of their fellow generation mates.
Nonaka Miki
The other three all agree that Nonaka is the member in charge of owarai comedy — but only in introducing them to new comedy acts, not doing comedy herself. She knows all kinds of lesser known comedy routines which she loves sharing with the others. Ogata reports receiving links to owarai videos that Nonaka wants her to watch, and Nonaka says she does this to all three of them: she'll send them video links without any sort of message to explain what it is — she simply expects everyone to watch them. Ogata is quick to announce that she hasn't watched any of the videos sent to her.