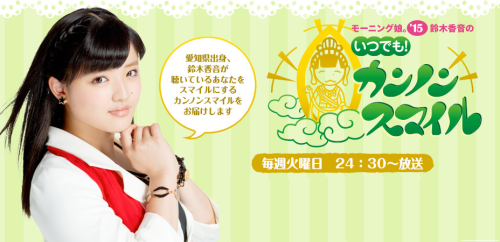 May brought the end of Morning Musume 15's spring tour. For Kanon, many tours have ended with a member graduation. For example, Takahashi Ai and Michishige Sayumi both graduated at the end of a fall tour, and Niigaki Risa, Tanaka Reina, and Mitsui Aika all graduated in the spring. So, every time a tour end comes near, Kanon is reminded of those times. She looks back on the members last single and the work that they did together during that time; feeling a great sense of need to do her best to move on and push towards the future. Speaking of Mitsui Aika though, she recently returned from New Zealand, which Kanon is particularly excited about. She considers Aika to be one of her mentors and her return means Kanon can go out to eat with her again. She conclude the intro saying she'd like to show off a fresh new side of her for the end of the spring tour.
The first song is a request from a listener. They ask Kanon to play Kimagure Princess and ask who out of Morning Musume '15 is the most moody (kimagure). She quickly chooses Sato Masaki as the most moody.
Song: Morning Musume – Kimagure Princess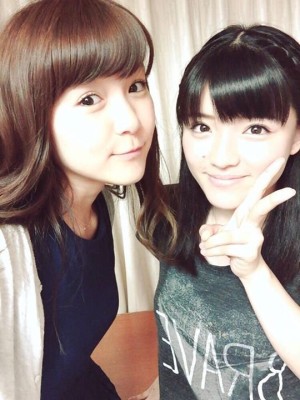 The return of her precious senior!
I, Suzuki Kanon Will Open Up To My True Feelings Message Corner!
Message 1: A new corner for the radio show is suggested: something along the lines of "Kanon's That's Bad!". A corner where Kanon will judge how bad/good the other members of Morning Musume '15 actions are on radio, magazines, and  tv programs on a scale of 1-5, 1 being not bad, 5 being very bad.
This sounds like something Kanon would really like to do, but lately all the members have really gotten their act together. But, she could pay attention the 12th generation, since they are new to the public. Kanon mentions that in the past Ishida Ayumi would things on TV that would make her seem noisy and unsure, not necessarily knowing what faces to make or what the right thing to say. But again, now, most of the member's have a strong grasp on their public presence.
Message 2: Another new corner suggestion, titled "Possible? Impossible?" (a play on her name: "kanou" means possible and "fukano" means impossible, so its "Kanon? Fukanon?"). The idea is that isteners would send in challenges or food for her to try to see if she can eat or do something or not.
This suggestion isn't as appealing. Essentially, Kanon doesn't want to do something unpleasant. But, when it comes to food, there almost none that she doesn't like. Even if its something she doesn't like, she can probably eat it anyway, but doesn't want to force a good reaction. With previous corners, she didn't want to do the "Kanon is Kanon" piano corner either, so she might end up having to a corner similar to the suggestion anyway, she thinks.
Message 3: In a very long winded letter, they basically ask Kanon if she she thinks there is a chance for her to become center for certain songs, as she got a few of Sayumi's lines in a recent recording of What is LOVE?.
Kanon is quick to point out that she doesn't have a solo part in What is LOVE? but received a few more of the duo lines. Overall, she has been receiving a few more singing lines in various songs. It is Kanon's goal is to be center at least once for a song in the 13 member line up, even though it seems like something that will be very difficult to accomplish. She explains that during the recording of the What is LOVE? performance, it just happened in pretty casually that Kanon was selected for receiving more lines, so she feels that if she were ever to receive a center role, it would be in the same tone. Preferably, Kanon would like to get more lines in songs like Wakuteka Chance and Brainstorming but mentions that it might be easier for her to get a line in One.Two.Three.
Ambitions to Become The Mayor of All Cities!
The corner where it is Kanon's goal to receive letters and postcards from all around Japan. With each different city she receives a letter from she colors it in green.
Postcard 1:  From Kasugai, Aichi. This sender is going to a wedding in Kasugai, so she thought she would send Kanon a postcard while she was there. They recommend a cactus shop that has cactus ramen, ice cream, and sweet rice jelly. The sender particularly notes that the cactus ice cream had an aloe flavor to it. Kanon didn't know it was even possible to eat cactus. Its the first time she's heard of a place that sells edible cactus. She jokes, "Wouldn't it be painful to eat?".  Regarding the ice cream, Kanon hasn't had aloe in a while, but she remembers it being bitter, so she's not sure if it would taste good. But, overall she curious as to what cactus tastes like.
Postcard 2: From Ena, Gifu. This sender wrote a genuinely kind postcard writing that they want to support Kanon in any way they can and had planned on sending one for some time now. However due to complications couldn't until recently, and were worried that they were sending their postcard too late. Kanon thanks them for sending in her first postcard from Ena, then comments that the postcard they sent in is very cute. Also, she thinks Ena is an adorable name for a city. She hadn't heard of it before and is really happy to know such a cute town name exists.
Kanon receives a postcard from Minokamo, Gifu and receives a recommendation on the train station bento that has matsutake mushroom kameshi. There were also two postcards that recommended the local clams from Kuwana, Mie and Tahara, Aichi. Finally, a postcard from Toba, Mie recommended the Ise Udon speciality. That particular postcard asked Kanon if she had any plans on expanding her postcard conquest. The decision to receive postcards from only Aichi, Gifu, and Mie is because the radio show is recorded in Nagoya, Aichi, and it seemed like a good idea to only include the surrounding prefectures. So as of right now, there aren't any plans of expansion.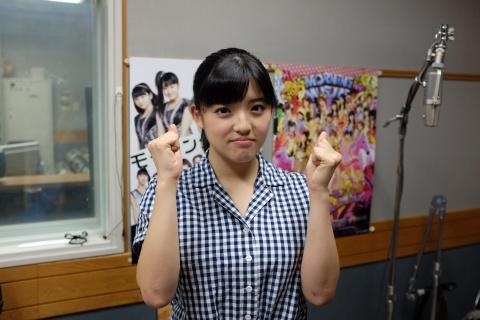 This year, three prefectures. Next year, the world!
Song: Morning Musume – Lemon Iro to Milk Tea
Sexy Word: Coconut Milk~
Otsukanon~!