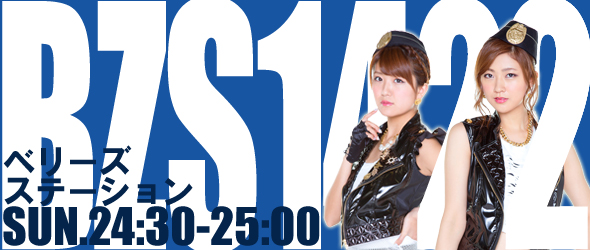 Since it's summer and all, Chii asks if Kumai-san is suffering from summer fatigue who replies that she actually slightly is. The two start talking about why everyone always gets so fatigued during the summer — everyone loses their appetite and doesn't feel like doing anything because it's simply too hot. Kumai-san inquires if Chii is suffering from summer fatigue herself. Chii says she isn't and says it's all psychological: when you think about how it's summer and how you might start feeling fatigued, it's like a self-fulfilling prophecy. "Sickness and health start with the mind," as Kumai-san notes, and Chii says that's exactly it and that 30% of all Japanese people are definitely suffering from this. Chii starts getting more and more fired up talking about this subject:
Chii: The thing about summer fatigue is… sure, you might not feel motivated to do anything. But think about it: do you feel motivated to do anything in the winter either?!
Kumai-san: (laughs)
Chii: The fact of the matter is, you're actually unmotivated the whole year round, but since it just happens to be summer, you start blaming it on a convenient word like "summer fatigue" even though that's not what it really is!
Kumai-san agrees that it might indeed be partly psychological. In any case, Kumai-chan suggests that eating lots and lots of ice cream is a good way of fighting off summer fatigue. Chii says she isn't so sure if that's really a good option for your body either, but agrees that everyone should be careful of summer fatigue. But, as she reminds us, just remember that it might be psychological — you might not really be suffering from it, even if you think you are. (Do note that I don't think Up-Front will take any responsibility in case of possible death or injury resulting from trusting Chii's self-diagnosing advice.)