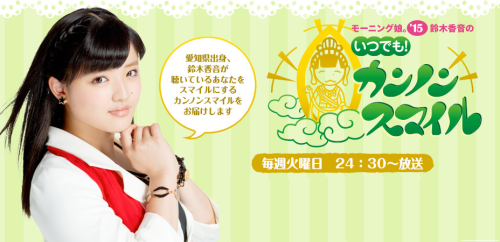 This week, Kanon has her first guest on the show: Oda Sakura! After wooing for a few seconds in excitement, Kanon asks if Sakura knew how highly requested she was to come on the show. Sakura says she did know: many people had told her they wanted her on her blog. There really were a lot of requests, despite it making Kanon a little annoyed. Moving on, the two have many stories together, being curry friends, they even went for curry before the recording. Aside from that brief introduction to their friendship, Kanon is excited for Sakura fans to also tune into their radio show.
Song: Morning Musume – Help me!!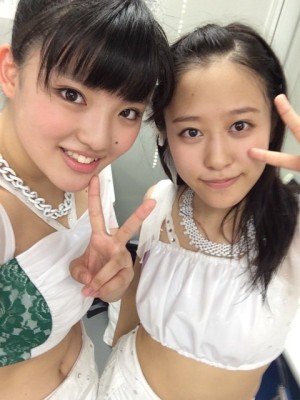 After many requests, she's finally here!