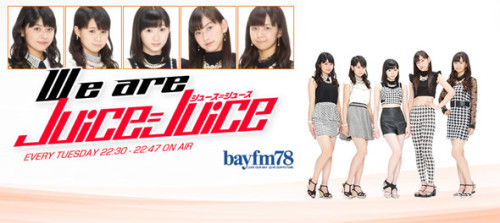 "Happy New Year"
Happy New Year! All 5 members are in the studio again to ring in the new year of We are Juice=Juice. Yuka begins the discussion with one of her favorite New Year's foods: mochi. Last year, she had been warned a lot not to eat too much mochi, primarily so that she wouldn't get fat, so she ended up only eating a little. However, by the end of the New Year's festivities, she felt like she hadn't eaten any mochi at all which made her feel really sad, so she decided that since it is a holiday, she will enjoy herself this year and eat as much as she likes.
Sayubee: And when you think of mochi, you think of–
Tomo: Sayuki? Your cheeks…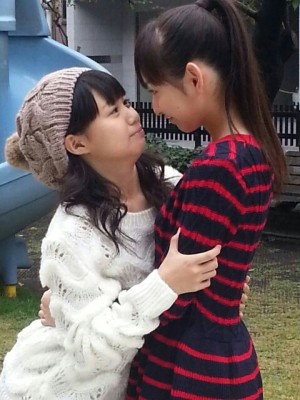 I mean yeah, her cheeks are only super round and puffy and all
So after some brief bullying, they move on to talk about the year 2015 for the group. Yuka notes that they have a lot of incoming kouhai, which means that even though Juice=Juice has been the youngest group for a while, they're now quickly becoming one of the more tenured groups in the company, so they need to work harder to become more professional and reliable. To help ring in the new year, though, each of the members will be recording a New Year's greeting for all of us, starting with Uemu.
New Year's Messages
Uemu says that this is the year 2015, and that is relevant, somehow. However, she hopes this is a good year for everyone out there, and she hopes to make this a year in which the group undertakes a lot of challenges and gets to have a lot of new experiences. Tomo comments that this is the most on-topic that Uemu has ever stayed while talking solo, but Uemu admits that she had no idea where she was going with it at first.