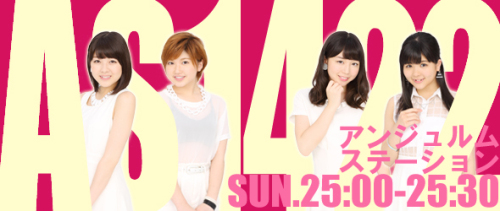 International Travel Dreams
The opening discussion question is, "What country do you want to visit?" Kananan's first choice is Saipan. Rinapuu does not know what that is. Instead of explaining what that is, since she probably doesn't really know, Kananan details her plan for Saipan, in which all of the 2nd gen members go on vacation for a week in Saipan in 10 years' time. Rinapuu wonders how old they'll be then; Kananan says 30, but then she realizes her math is all wrong. Then, she changes when she wants to go from 10 years to 7 to 5 to 6. Basically, a year or so after they graduate from ANGERME, she wants them all to go on a trip overseas together. Rinapuu doesn't know about Saipan or this timeline, but she agrees with wanting everyone to go on a trip or at least getting together again once they leave the group, however long that will be. Right now, even though they'd like to travel together, they never have that long of a break, and when they do have days off they spend them with their families and they aren't all necessarily in charge of their own finances yet, so it just makes sense from a practical and an economic perspective to wait until they're done with the group. Whether it's 4 members or 6 or 9, they both want to have a fun trip with the group.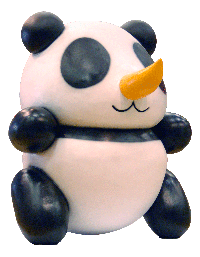 She just wants to see the Saipanda, because who wouldn't?
As for Rinapuu, she wants to go to Hawaii. She notices that a lot of entertainers choose Hawaii as their destination of choice for vacations and end-of-year activities, and she reads a lot of blogs by people who go to Hawaii this time of year since it's so cold in Japan. She gets really jealous over this, because she hates winter and wishes she could spend the whole season or even just live in a country with a more tropical climate where winter doesn't really exist. She also loves the ocean so some place like Hawaii or Australia would be perfect for her. Kananan disagrees because she would get worried if her mother ever got sick so she's going to stay in Japan. Continue reading →